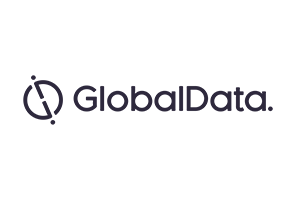 The UAE's Federal Tax Authority (FTA) has recently announced plans for excise tax rates of 50% on carbonated soft drinks and 100% on energy drinks and tobacco, as part of new fiscal measures beginning in the fourth quarter of this year.
An excise tax is a selective, indirect tax, meaning that it is not directly paid by the consumer; rather, the tax is levied on the producer, who then passes the burden onto the consumer in the form of higher product prices.
The move suggests that the traditionally tax-free UAE is looking toward alternative revenue streams amidst the continuing crash in prices of crude oil; in fact, the World Bank estimates that the UAE's government revenues from the oil industry have drastically fallen from 41% of GDP in 2013 to around 29% in 20151.
The introduction of these tax measures will likely discourage the consumption of carbonated drinks which are often deemed to be bad for health, and healthier options will become more preferable. It should be noted that the proposed tax on carbonated drinks is, however, connected to carbonation levels rather than sugar content.
Nevertheless obesity and diabetes are major issues in the UAE; in fact, the World Bank estimates that 19% of the UAE population suffer from type 2 diabetes, the disease closely associated with obesity2.
Consumer awareness of health issues is also apparent, with 76% of consumers in the UAE saying that they are concerned about obesity and the same level sharing this sentiment about diabetes, according to GlobalData's 2017 research3.
Sales of carbonated soft drinks and energy drinks are likely to plunge as a result of the tax given that 51% of consumers in the UAE say that in light of a tax on unhealthy food/drink products they would buy these products less while a further 28% would stop buying them altogether, according to GlobalData's 2016 research.
This suggests that when the prices of carbonated beverages increase later this year, combined with consumers in the UAE becoming more health-conscious, it is likely that these carbonated drink tax measures will kick-start a movement away from such drinks and towards non-carbonated beverages perceived to be healthier, such as water and natural juices.
Looking at the new tax on tobacco, Obaid al Tayer, the Minister of State for Financial affairs for the UAE, predicts that it will generate Dh2 billion (approximately USD550bn) in annual revenues 4.
The price of tobacco in the UAE is still relatively cheap compared to Western markets at around $3 per packet, so the higher priced tobacco products may not have as dramatic an effect in deterring smokers compared to other markets such as the UK where the tax on cigarettes has been growing significantly for a number of years.
Ultimately, carbonated drink manufacturers have more reason to be worried than tobacco producers. Adapting carbonated drink product formulations to reduce sugar content will make their products healthier, but not escape the tax which is connected to carbonation levels.
Instead, producers may need to explore non-carbonated formulations to avoid the excessively high taxes and maintain profits.
In comparison, while the tax on tobacco may not be as successful at encouraging healthy consumption, the tax will certainly improve the health of the UAE government in the form of higher tax revenues.
For more strategic insight into consumer trends, take a look at GlobalData's latest reports.
1 http://www.worldbank.org/en/country/gcc/publication/economic-brief-uae-july-2016
2 http://www.thenational.ae/uae/health/special-report-obesity-rate-in-the-uae-double-the-world-average
3 GlobalData's Q1 global consumer survey 2017 4http://www.thenational.ae/uae/20170315/tobacco-and-fizzy-drinks-to-be-taxed-in-the-uae