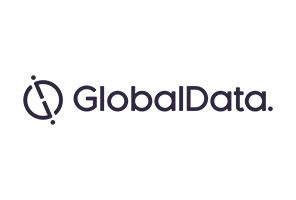 Innovative and forward thinking retailers are increasingly using virtual and augmented reality to create unique shopping experiences for customers, although this is still by no means widespread. Only 14.4% of consumers have interacted with virtual or augmented reality as part of their shopping journey according to research by GlobalData Retail and 38.1% of shoppers have no desire to use this as part of their shopping journey at all. This shows the apprehension around this relatively new technology, particularly in those aged 55+ over half of whom said they had no desire to use it.
While the use of virtual and augmented reality can be used to drive sales, 86.3% of consumers who had used this said they would have made their purchase even if the technology had not been present. Therefore retailers must assess whether this investment is worthwhile considering who their target customer is and what they are trying to achieve. While the impacts are less quantifiable, here are three ways in which retailers in the UK have utilised and benefited from this technology:
Have a specific purpose or solve a problem
Retailers and brands within the health & beauty sector have utilised virtual and augmented reality more than other sectors – 32.1% of consumers who have used this technology used it within health & beauty according to GlobalData Retail. Beauty brands Sephora and L'Oréal Paris have invested in mobile apps allowing consumers to virtually "try on" make-up products and Charlotte Tilbury has installed a "magic mirror" in one of its flagship stores in Westfield London, allowing customers to "try on" the make-up artist's 10 iconic looks in 40 seconds. This helps to provide shoppers with inspiration and has proved particularly useful ahead of makeover appointments instore, as customers can get a better idea of which make-up looks would suit them, thus avoiding disappointment later on.
Show a product which cannot easily be visualised
IKEA created an augmented reality catalogue app, enabling customers to visualise products within their homes as products from the catalogue were overlaid with the physical space. This is a useful way in which customers looking to purchase bulky furniture items can "try before they buy", helping to avoid costly returns for customers and retailers. Similarly, John Lewis experimented with an app instore simulating a virtual showroom, enabling customers to browse a virtually unlimited catalogue of products, which could not otherwise be shown in a regular sized store.
Create theatre and entertainment or improve the instore experience
As part of John Lewis' Christmas activity, the retailer created an immersive instore experience in its Oxford Street store which enabled shoppers to virtually join the 'Buster the Boxer' advert on a physical trampoline and control the animals featured in the advert; this use of virtual reality will have driven customers instore, thus increasing footfall and shoppers' dwell time and will have resonated well with children, further cementing its position as a destination for family shopping trips at Christmas.