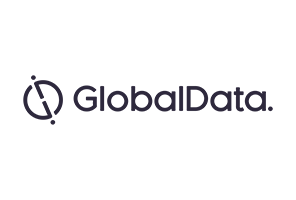 More than one in five UK consumers said that on at least one occasion they had not used a condom during sex because they don't enjoy it as much, according to an FPA survey. What's holding people back?
Despite their history, condoms have a weird status in society; their benefits as a means to prevent the transmission of infections and unwanted pregnancies are clear, but ongoing sexual stigmas and taboos in society still produce a negative barrier to buying condoms. Approximately 18% of UK consumers said they thought it was embarrassing to buy condoms, and 9% thought it was taboo for women to buy and carry condoms. More concerning, 14% said they didn't use one because they didn't like how it feels, and 21% said that they didn't use one because they don't enjoy it as much.
By comparison, another social taboo, smoking, has declined rapidly following on from years of anti-smoking messages and ever-increasing taxes. The number of people who smoked fell from 20% in 2010 to 16% in 2016. In both cases, there's a clear public health benefit to reducing risky behaviours – be it unprotected sex or smoking cigarettes. What can condom manufacturers and governments can learn from the shifts in the tobacco markets?
How did e-cigs succeed?
So why are e-cigs increasing in popularity, despite the decline of combustible cigarettes and the presence of other nicotine replacement options? E-cigs are much more appealing than other nicotine replacement therapies because they tap into consumer habits – there's a physical object there to occupy you, there's the experience and behaviour, there's the fun of the vape clouds, there's customizable mods and an array of flavours. There's the sleek premium packaging and the simplicity of the action, combined with the rewarding stimulation of the nicotine, something that other nicotine replacements had been lacking. Also the shopping experience still remains – both online and brick and mortar specialist shops increase the unique experience and excitement of the product.
So how does this apply to condoms?
Consumer attitudes have shifted in recent history. Ethics, environmentalism, personalisation, health and indulgence matter more to people, and they offer opportunities to design new products that will appeal to people, especially younger consumers. In order to court the desires of the modern consumer, condom manufacturers should consider the following from the success of the e-cigarette trends.
Premiumisation – Brands like Hanx offer stylish paperboard packages in cream and gold comparable to perfume packaging, rather than the contraception staple of a small plastic bag with garish graphics and colours. They are sold through upmarket channels like lingerie shops and yoga centres, as well as online. The key is to make it a product that consumers would not be ashamed to carry as it would just be another premium item.
Personalisation – The average condom length is 7.3 inches, or 185mm, as in the 1950s, regulators thought it would be better to err on the side of accommodating larger male proportions and ignoring smaller consumers. The trouble with that approach is that now, average-sized condoms only fit around 12% of men. The solution to this problem is personalisation and bespoke products, such as MyOne condoms, which come in a range of 66 different sizes, with a printable measuring kit that can be printed off from the website.
Ethical consumption – Condoms are typically made from latex, and latex comes from rubber plants, and those plantations are often damaging to the environment and operated in countries with poor human, animal and workers' rights. To engage with the ethical consumer, manufacturers should emulate Hanx and only make products from 100% natural and fair-trade latex, which ensures fair treatment and wages for workers, as well as producing a body-friendly product. This information should feature proudly on the story section of brand websites.
Convenience and connectivity – A great benefit for e-cigarettes has been the sector's use of the internet as a primary channel for the perusal and purchase of niche or specialist products. Graze-like subscription services such as Vape.A.Box or ZampleBox work for distributing E-liquids, and sites like Casanova's Box are now distributing condoms through the mail. No awkward purchases in supermarkets or pharmacies.
Total reformulation – One of the main benefits of the e-cigarette revolution has been the complete break with tobacco product formulation while retaining many of the recreational and behavioural aspects. In terms of new condom formulations, scientists at the University of Manchester introduced graphene, a phenomenally strong but flexible form of carbon, which makes for a stronger, thinner condom that preserves more sensation. Hex condoms also build on similar technology, using a hexagonal structure to retain grip on the internal surface without constricting.
The key to all of the above is making the consumer feel comfortable and relaxed in what they're doing and buying. Prioritising enjoyment and consumer experience will be good for us and have the bonus of improving public health.
Related links
https://www.globaldata.com/store/report/cs1706ts–trendsights-analysis-personalization-providing-a-superior-and-more-unique-fit-for-specific-consumer-segments/