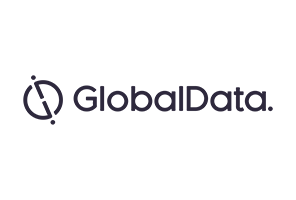 ASOS has been named the best UK clothing retailer in GlobalData's 2017 Customer Satisfaction Awards, beating youth fast fashion rivals Zara and New Look to the top spot. The online pureplay cemented its position as a go-to destination for fashion by also winning the footwear award, ahead of sports brands NIKE and Adidas.
ASOS 's global ambitions are well-known. However, while it forges ahead with international expansion to exploit growth opportunities – especially in the US – ASOS has fully maintained domestic appeal, with UK sales growth of 17.7% in H1 FY2016/17. This is no mean feat given its maturity in the online fashion market and growing competition from the likes of boohoo.com and Missguided.
ASOS is not one for complacency, as its continual investment in fulfilment shows, with a recent reduction in its standard delivery timeframe from four to three days, and new Doddle pick-up locations, despite an already market-leading delivery offer. The online pureplay also launched a loyalty scheme, ASOS A-LIST, which will help drive purchase frequency and minimise customer attrition. Range expansion via plus size menswear and a forthcoming activewear range will extend its reach and destination appeal.
ASOS offers shoppers real breadth of choice via third-party brands, even selling ranges from its rivals, and its continual review and refresh of these brands ensures its offer remains compelling and relevant. Well-placed investment in mobile, technology and logistics ensures it can satisfy demand for a hassle-free experience for those browsing or shopping on the go, and also has sufficient capacity to meet heightened demand from international expansion.
While it has over five million active customers in the UK already, customer acquisition will only get harder. Therefore, its focus and investment on satisfying existing shoppers and driving loyalty will help to secure future growth via increased visits and spend.
Notes:
GlobalData's Customer Satisfaction Awards measure how satisfied customers are with the retailers they use. The results are based on a survey of 10,000 UK consumers. Respondents are asked how likely they are to recommend a retailer they have shopped at to a friend or a colleague and provide a rating from 1-10, with 10 being very likely.
ASOS has over five million active customers in the UK who have shopped during the last 12 months as at 28 February 2017.