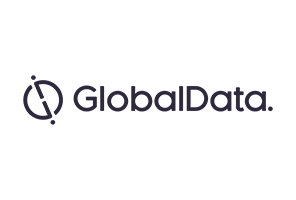 The European Commission (EU) has fined Google a record-breaking €2.42bn for breaching EU antitrust rules. The overall ruling could benefit consumers, as the increased visibility of other comparison sites may create the possibility of greater price and service competition. However, the dominance Google Shopping has gained as a result of its market abuse over the years will not easily be undone.
The ruling
According to the EU, Google unfairly promoted its own comparison shopping service in its search results, and has been found demoting rival comparison shopping services through the criteria it chooses in its search algorithms.
The Commission has demanded that Google treat competitor sites in the same way as its own; so Google must apply the same processes and methods to position and display all comparison shopping services, including its own site. On 29 August 2017, Google submitted proposed changes to how it amends its price comparison service to comply with the antitrust ruling, without disclosing these proposed changes to the public or its rivals.
Impact on retailers and consumers
Google's actions denied European consumers the ability to enjoy the full benefits of competition, choice and innovation. Therefore this ruling could provide a wider benefit for consumers, especially as the increased visibility of other comparison sites may create the possibility of greater price and service competition. Shoppers could potentially have access to a wider variety of rival comparison sites, such as Kelkoo and Foundem, broadening the selection of retailers available and therefore improving the breadth of assortment.
The ruling may also benefit retailers as they are no longer dependent on Google Shopping as a major gatekeeper. Retailers will have better opportunities to sign up to different sites, which they may have not have initially considered, to promote their products across Europe.
However, while Google has been found guilty of market abuse, the dominance it has gained as a result will not easily be undone. The EU Commission found that Google's comparison shopping service has increased its traffic 45-fold in the United Kingdom and 35-fold in Germany (since 2008). Contrastingly, the Commission found the traffic of certain rival websites significantly declined, by 85% in the United Kingdom and up to 92% in Germany.
Too little too late?
Google has been improving its Google Shopping site, which has helped establish it as a key player in the price comparison market. For example, the internet search giant offers features including a wide variety of images and extensive product details such as listed product features, price comparison listing, similar product suggestions and consumer reviews.
Contrastingly, as rival sites have struggled to achieve such intense traffic growth, this has diminished ways in which they can invest to develop and improve their offer to lure consumers away from using Google Shopping. With such frailty, the ruling may come too late for rivals to establish themselves as forceful competitors.