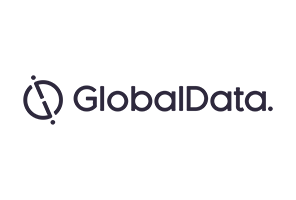 'Try before you buy' has come a long way from simple product demonstrations in store. Customers can now experience the product, sometimes even in their own home, helping retailers promote their goods.
Despite recent developments in digital try before you buy, multi-channel retailers should not limit their investment to a solely online proposition. Retailers should use try before you buy to entice consumers back into physical stores and, more importantly, convert footfall into sales.
Digital try before you buy
Digital try before you buy has recently made a splash in the retail world, now boasting multiple formats designed to encourage consumer spend. For example, innovative start up Try.com acts as a third party credit service for its customers. For a small monthly fee, the company will pay for the customer's online purchase upfront and will only charge if the customer decides to keep their purchase.
Similarly, Curbitts, a premium glasses specialist, allows the customer to order four free sample frames. Once they have been tried and returned the customer can select their favourite frames to purchase. Both companies allow the consumer to physically experience the product free of charge. This emulates an instore experience, removing the need to visit stores and extending the purchase decision-making period.
Instore try before you buy
One retailer that has successfully implemented the instore try before you buy concept is Dyson, which opened the 'Dyson Demo' store in July 2016. It is heavily staffed with Dyson 'experts': highly knowledgeable employees specifically trained in Dyson engineering who encourage visitors to handle and use the products as they would in their own homes. By creating a destination try before you buy retail space, Dyson has encouraged customers to visit the store rather than purchase online, providing an opportunity to upsell. This will also be likely to reduce returns as customers will be better informed about the product prior to purchase.
Another retailer embracing the concept of try before you buy is GAME. In an attempt to turn around declining sales in a tough market, the specialist retailer has opened a dedicated gaming arena in its Soho, London store with plans to roll this out further. The store features branded gaming areas which offer GAME membership holders an hour of free play of its latest game releases. This enables consumers to try games before they commit to buying, which will attract consumers with tighter budgets and those who previously would be unlikely to buy.
Why should stores invest in try before you buy?
Both instore examples demonstrate there is a place for try before you buy on the high street. Premium electrical retailers offering a more complex product will see the most benefit, but any store offering a more thoughtful and interactive customer experience will profit. The clear advantage to visiting stores means footfall will increase and visitor purchaser conversion will also rise as consumers will be more likely to commit to large purchases after trialling the product.
However, retailers will need to put their money where their mouth is; consumer spend will only rise if the goods prove popular when experienced in store. Therefore the quality of goods and calibre of staff will need to be exceptional. If achieved, perfecting the try before you buy experience could be vital to the revival of physical store sales.