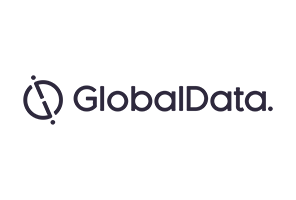 While Wyevale has achieved sales growth for the fourth consecutive year, it must be wary of the rising threat from B&M. Wyevale's focus on service and staff training is the right approach to counter the discounter, and attract the growing number of young consumers interested in gardening.
Service increasingly important to young gardening consumers
Gardening is becoming more popular, particularly among 25-44 year olds and less affluent customers. Figures from GlobalData's How Britain Shops 2017 survey show that 41.6% of respondents bought gardening products in 2017, 7.5 percentage points up on 2016. This has been driven by 25-44 year olds and DE shoppers; more than a third of 25-34 year olds bought a gardening product in 2017, up 7.4 percentage points on 2016. Penetration among 35-44 year old and DE shoppers also rose by 4.4 and 11.8 percentage points to 38.3% and 42.5% respectively. As well as being an affordable hobby, homeowners increasingly see their garden as an extra room, which requires care and attention.
Our research also found that although price and value for money remained pivotal for these gardening shoppers, service is becoming more important. With a rising threat from discounters such as B&M, Wyevale must differentiate itself on service to drive future growth and emphasise its quality as a gardening specialist.
Chart 1: Percentage change in importance among 35-44 and DE gardening shoppers, 2017 on 2016
Wyevale must do more to market itself as a gardening specialist
B&M is set to be the fourth largest gardening retailer in 2017 and is just 0.6 percentage points behind Wyevale. The discounter's share has more than doubled on 2012, aided by rapid expansion. It has opened eleven garden centres in 2017 so far, and its heavy focus on price appeals to constrained, less experienced gardeners. Indeed, as a profile of shoppers, B&M overindexes among 25-44 year olds and DE consumers.
Chart 2: Top five for gardening share in 2017 and change on 2012
Wyevale has already invested £5million in training in 2016 and encouraged employees to interact more with customers. Early indicators have been positive with its net promoter score increasing two points in the first half of 2017 to 37.
However, Wyevale's next step to retain existing customers and attract new young consumers is to better market itself as a gardening specialist. This includes hosting events for inexperienced gardeners and driving traffic to its online support centre. Wyevale already hosts seasonal previews for loyalty card members, but should run parallel events for novices to explain what tasks need to be completed each month and how to do them. This will help showcase Wyevale's greater product knowledge and generate more loyal customers.