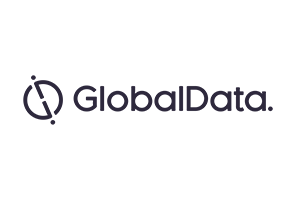 Gardening may not seem like it should be a burgeoning e-commerce sector, but retailers are now finally responding to consumer demands. According to GlobalData's e-retail survey of 10,000 consumers, growth in gardening transactions has kept pace with overall online growth, with particularly strong demand for plants, bulbs and seeds, which make up 49% of online gardening transactions.
In response to the growth of online in this sector, Wyevale Garden Centres has launched a new transactional website to capitalise on the increasing popularity of 'grow-your-own'. Gardening is now increasingly seen as an affordable and worthwhile pastime and consumers are now choosing to entertain and spend more time in their outdoor living spaces.
Wyevale has spent several years developing its website, and its addition of more specialist advice and information, along with 'how to videos' to its website, will help drive traffic and make it a more valuable resource. It is expected that the video content will encourage enthusiasts to purchase higher value specialist products and limited ranges that are only available through Wyevale Garden centres.
Wyevale is not alone in investing in gardening online – new arrival Bunnings has stated its intention to focus on the gardening market, in which they have a great deal of experience and success from the Australian market. Bunnings has announced plans to 'substantially enhance' Homebase's UK website and will also likely invest in video content as it seeks to make DIY and gardening more attractive to shoppers. Market leader B&Q too has invested £60m in its digital platform, DIY.com. Also, while rival gardening specialist Dobbies does not currently have a fully transactional website, we expect that it plans to launch one soon following its recent takeover and the recruitment of the former directors of Maplin and Ocado to its board.

The move by market leaders B&Q and Homebase in promoting an EDLP strategy will put greater pressure on more specialist gardening retailers like Wyevale to focus on promoting their knowledge and customer service as they seek to differentiate themselves. Wyevale must continue to invest in and develop their website, as this will increase awareness of the retailer's specialist credentials. It will need to encourage more consumers to shop with them for more specialist and premium products that are not available through competitors if it is capture more of the sales transferring online in the gardening sector.