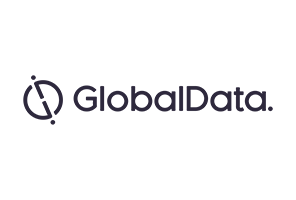 Vinyl has made a notable comeback over the past few years, and millennials are the reason. Making a success out of nostalgia, vinyl shows all consumer products how a tangible and authentic experience can attract millennials away from the digital world.
Vinyl sales increased 53% in 2016, according to the British Phonographic Industry (BPI ).
HMV , the UK's largest vinyl merchant, predicts that the sale of vinyl in 2017 will be the largest since the late 1980's, with their album sales up 31%. This is impressive given the exponential growth in online music streaming. Music manager John Hurst believes this is possible "as people use streaming as a discovery tool alongside wanting to browse and collect physical music formats".
Most pressed albums cost more than a monthly subscription to online streaming services, so it can be hard to understand why a more expensive and limiting option is back on the rise, given streaming or downloading the music digitally is cheaper and untethered.
Millennials strive for identity
The Economist states in 2016, 50% of vinyl sales were those under the age of 35.
The growth in sales is down to seeing vinyl as a collectable "package". It is not just the music that is being purchased, but the record, the artwork and design also included. Vinyl is seen as a pure, authentic way of purchasing music, with the "best sound quality", going against the grain of mp3. This means there are plenty of ways to differentiate what is being sold.
Millennials are finding it easier to see digital music as disposable, given there is such open access to cheap or free music. To balance this they opt for a much more tangible, self-defining method of music collecting. Buying the physical copy of an album is a statement of expression, which broadcasts who the consumer is.
The nostalgia trend has given vinyl momentum. The largest selling album of 2017, "Sgt Pepper's Lonely Hearts Club Band" by the Beatles , which was released 50 years ago. Consumers play with the idea of the 'better times' in the past to influence their purchases, appealing to over a quarter (26%) of millennials globally who find retro packaging 'exciting', with a further 38% saying that it is 'nice to have', according to GlobalData's Q1 2017 global consumer survey.
With the high price, consumers feel like they are paying these artists what they deserve, compared with platforms such as YouTube and Spotify who pay artists very little per play.
Expanding into 2018
There is no sign that the sale of vinyl is going to slow down in 2018, given there has been sizeable growth year on year, while big music labels such as Sony are opening their own vinyl pressing plants.
Millennials want products that show who they are, and this is the key to the vinyl boom. Customers are looking for a tangible "package" that they can physically own and collect, rather than source through an electronic device.
Digital is readily available, but this is not the only thing consumers want. Both vinyl and online streaming are growing extensively, although streaming at a much larger rate. Not everything is going digital: there is still potential for traditional products to succeed, but to fight against digital you have to provide a truly authentic experience.