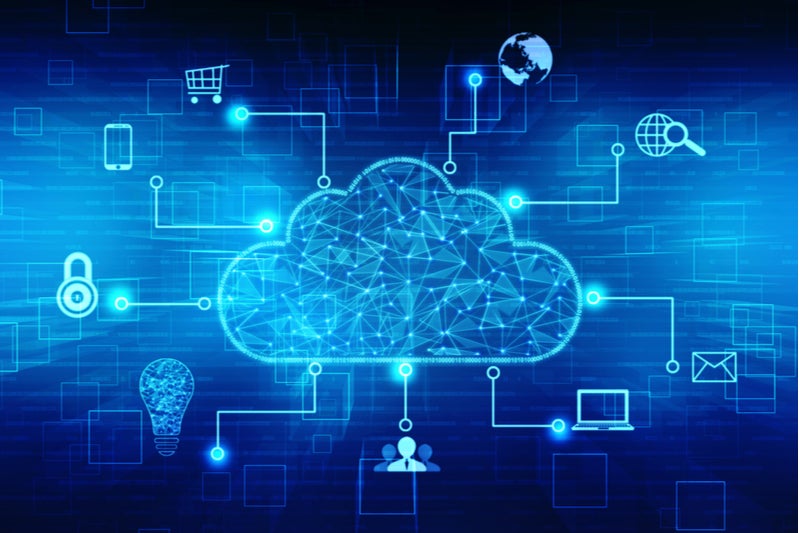 Communications platform-as-a-service (CPaaS) looks set to revolutionize the omni-channel customer experience. This means supporting customers across different channels, with a focus on new digital channels. Customers should be able to interact with businesses based on their preferences. Similarly, businesses should have a single view of the different touchpoints across various channels as part of the end-to-end customer journey. Customers expect a seamless experience and businesses need to capture the data to gain customer insights. This allows them to improve customer service and offer personalized experience. However, to support an omni-channel experience, businesses need a platform that has the flexibility to adapt to different use cases. It needs to support different third-party technologies (instead of being locked into one vendor which may not have all the answers). Finally, it should not be prohibitively expensive.
Today, several cloud-based technologies are making this a reality. These include contact center applications, analytics, natural language processing and workflow management. However, one technology that is making an impact is communications platform-as-a-service (CPaaS). CPaaS is a cloud-based platform that enables the integration of real-time communications into business applications through application programming interfaces (APIs).
CPaaS is enabling enterprises to transform customer experience because it gives businesses the tools to customize the way they want to interact with their customers. These solutions are designed to allow businesses to embed communications into workflows. They can do this without the need for intensive coding because vendors are embracing the low-code/no-code development environment. This helps businesses that do not have software development capabilities. Moreover, with this technology businesses do not need to develop any backend infrastructure. They can deploy and scale their solution almost instantly and only pay for what they use.
CPaaS is a work in progress
CPaaS is not new, but it has evolved over the years to enhance B2C interactions. SMS was at the core of early platforms and it remains an effective channel for businesses to engage their customers – e.g., for customer notifications (e.g., payment alert and promotional information), authentication, and confirmation. However, CPaaS solutions have been expanded to include various channels. These include chat apps, video and email; as well as supporting a wider range of use cases. Today, CPaaS enables many vertical use cases: for example, providing real-time information for dispatch drivers and passengers for the transportation sector. It also fosters customer loyalty through social media. It can also send check-in reminders, gate changes, and flight status to airline passengers. Going forward, CPaaS vendors are also adding AI/chatbot capabilities. This means that we should also expect to see CPaaS extending from A2P (application-to-person) use cases to IoT/M2M (machine-to-machine) use cases.
However, the CPaaS market is fragmented with different types of players. There are several pure-play vendors. These include Twilio, MessageBird, Plivo and Bandwidth. All have seen strong business growth by winning many cloud-native customers. These vendors generally focus on innovation and growing their developer community and ISV partner ecosystem.
Traditional unified communications (UC) and contact center vendors have also developed CPaaS capabilities. These include ALCATEL-LUCENT, Avaya, CISCO and Mitel, who recognize the need to provide customers the APIs and tools to innovate more quickly especially as they move their solutions into the cloud. Likewise, cloud-based UC and contact center vendors see the need to have CPaaS capabilities. For example, Vonage acquired Nexmo in 2016 and 8×8 acquired Wavecell in July 2019. Others such as Ribbon Communications (Kandy) and RingCentral (RingCentral Connect) have developed their platforms in-house.
Choosing the right product
CPaaS vendors have different go-to-market strategies. Ribbon Communications, for example, offers its Kandy CPaaS solution mainly through communications service providers (CSPs) and other partners. Many UC and contact center (CC) service providers are also keen to develop their own capabilities. This allows them to support their enterprise clients; particularly the communications service providers (CSPs). As an example, Orange Business Services has developed its own CPaaS solution as well as a solution based on Vonage/Nexmo.
With a range of vendors in the market, businesses need to decide which partner best meets their requirements. They need to decide whether they want to develop solutions in-house using APIs or source for a turnkey solution. When choosing the CPaaS solution, businesses should consider the features and functionality offered. They should also reflect on the ability for the vendor to provide service assurance. This includes meeting security and compliance requirements; the extent of the partner ecosystem; and the support provided.
CPaaS solutions offer an effective way to reach customers through their preferred channel and offer personalized services. With 5.3 billion smartphone subscriptions globally and the widespread adoption social media, video and chat apps, businesses need a better approach to engage end-users and CPaaS is a technology worth looking at.