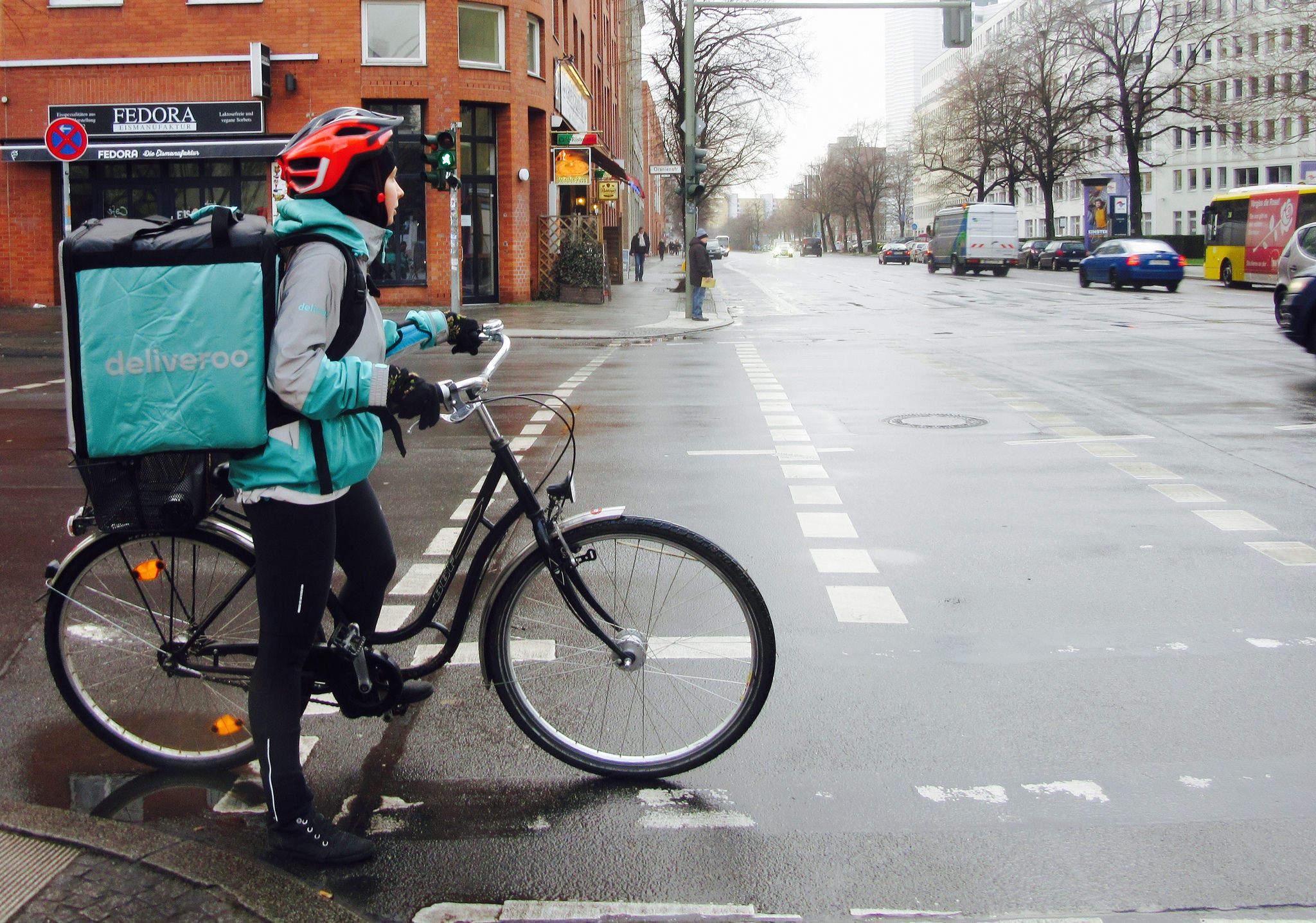 Deliveroo announced a pilot scheme in August 2021, delivering hygiene and beauty products from popular high street retailer Boots. The pilot scheme will cover 14 UK cities, including London, Birmingham, Leeds, and Nottingham.
Thispartnership sees Deliveroo diversifying their delivery product offering into makeup and OTC pharmacy products. This differentiates Deliveroo from competitors and provides consumers will familiar products from a well-known high-street retailer. The partnership sets new heights for Q-commerce (quick commerce) and suggests it is here to stay post pandemic.
Beauty on-demand differentiates Deliveroo
On-demand delivery apps boomed during COVID-19 for restaurant and grocery products. Startup's such as Weezy, Getir, and Gorillas entered the UK market. These apps operate out of "dark stores" which are warehouses, housing products exclusively for online delivery services.
Deliveroo is different, originally delivering from restaurants. The Boots partnership further differentiates the on-demand app, offering beauty, hygiene, and pharmacy products from a well-known high-street retailer. Weezy and Getir do offer some pharmacy and hygiene products, but Deliveroo will be the first Q-commerce app delivering makeup, cosmetics, skincare, and other toiletries. Over 400 products will be available, meaning customers can get a wide range of familiar brands delivered.
GlobalData's Global Consumer Survey Q2 2021 with 21,267 respondents found 3% of consumers purchase healthcare, hygiene, and toiletry products from Q-commerce (quick commerce) on-demand delivery channels, compared to 33% from hypermarkets and supermarkets. While uptake is currently low, this could be because of a lack of good options. Deliveroo and boots have found a gap in the market, which is likely to be successful.
Digitalization necessary for high street retailers
COVID-19 meant high street shops were closed during various UK lockdowns. The footfall on the high street has not recovered since, with footfall down 24.2% in July compared to July 2019, according to Springboard. The 'pingdemic,' where people must isolate following contact with someone with coronavirus, means record numbers of people are still isolating.
During the first lockdown boots invested in online delivery, doubling the capacity of Boots.com and opening up more delivery slots. This resulted in a 78% increase in Boots.com sales. Boots' continued investment in digital transformation by partnering with Deliveroo is likely to be successful after a shift towards convenience and quick delivery during the pandemic.
With high street footfall still significantly lower than pre-covid levels, other retailers should also consider different shopping channels, like online delivery and Q Commerce. Digitalization will be essential for high street retailer survival.
The partnership should be successful for both stakeholders. Consumers will enjoy the familiarity of the well-known retail brand and the convenience of 20-minute delivery. The on-demand grocery market looks set to stay post-pandemic, and Deliveroo have made early moves to differentiate their brand and diversify their product offering into new categories.