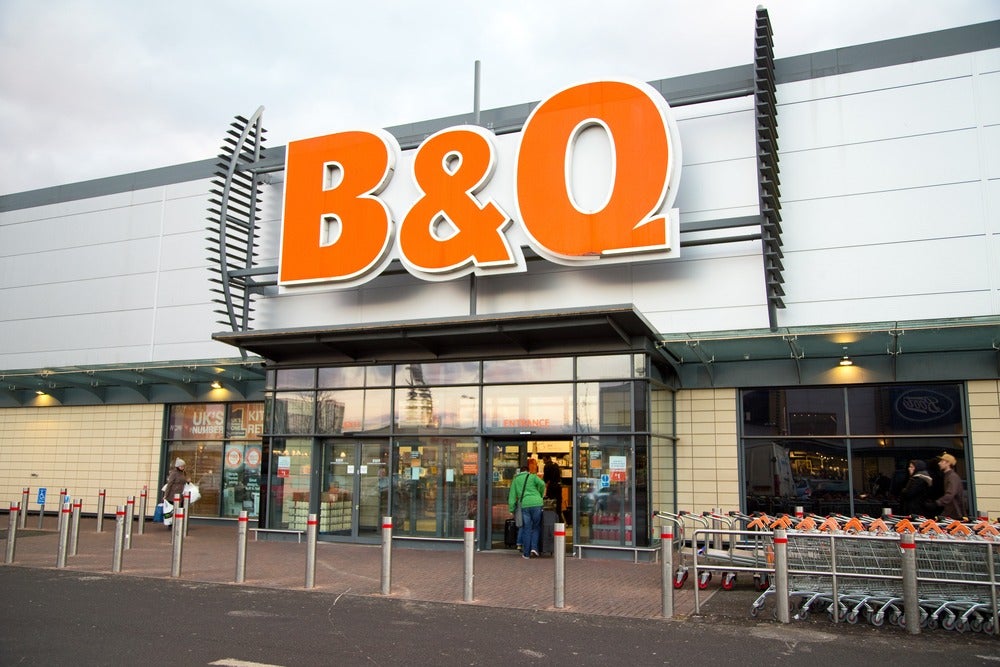 B&Q has followed IKEA in launching an urban small-format store. GoodHome seeks to replicate the convenience offered by Screwfix and looks to tempt consumers to undertake their own DIY projects.
DIY market UK 2019
While IKEA and B&Q both intend to use their small-format stores to drive big-ticket spending using instore services offering advice and inspiration, this is where the similarities end, as B&Q will be relying on consumers changing their habits if the GoodHome format is to be successful.
B&Q's newest small store format opened this month, with a new name – GoodHome by B&Q. The new GoodHome branding will appear on products sold in B&Q and denote value for money, while with just 1,600sq ft of retail space, the new-format store is comparable to an Argos store. Instead of searching among the aisles, shoppers select products using digital screens, and staff then retrieve the items. It also aims to woo those with an improve-not-move mindset by having trained staff with expert advice on renovation projects. This focus on advice and project design is something B&Q shares with IKEA, which has just opened its second small-format "planning studio", to help shoppers with kitchens and bedroom projects.
For B&Q, it is a step change from its last experiment with a smaller-format store, the 3,000sq ft Holloway Road store in North London which opened in 2017 as its "store-of-the-future". B&Q has kept quiet on the performance of the Holloway Road store and will be hoping that the added convenience offered by the GoodHome format will be more successful in luring shoppers who are unwilling or unable to travel to a typical B&Q shed. With just 15% of the stock keeping units (SKUs) of a standard B&Q store, GoodHome's premise is built on sensible Pareto logic – namely that the majority of a retailers' sales are generated from a top-selling percentile of products. For those at GoodHome seeking the remaining 85%, they will still need to visit a shed, or order online and wait for home delivery.
Success of Screwfix
For B&Q's parent company Kingfisher, the GoodHome format is also an attempt to replicate the success of Screwfix, which consistently outperforms in the UK. In part, its success can be attributed to its supply chain capabilities, borne out of its origins as a catalogue business. It has offered a one-hour click & collect service since 2015, long before its rivals or B&Q (which did not launch a similar service until 2017). Screwfix's stores are also small, averaging 700sq ft, and are designed to allow its customer base of knowledgeable tradespeople to quickly and conveniently purchase what they are looking for from a service desk. Interestingly GoodHome, with its separate entrance for tradespeople attempts to capture both trade and retail customers, and if successful, could even pave the way for some of Screwfix's locations to be converted into this new catch-all format.
After reporting like-for-like sales declines in seven of the last nine quarters, GoodHome is B&Q's best response yet to a tricky predicament. Casual DIY-ers who are not willing to spend a large amount of money are finding basic items at discounters such as B&M. Based on GlobalData's survey of 10,000 online shoppers, conducted in March 2019, for the 18.6% of UK online shoppers who subscribe to Amazon's Prime service, a range of items across price points can be found and delivered the next day, saving a trip to a store.
B&Q is hoping the positioning of GoodHome as a "value" brand, combined with the urgency with which some DIY products are required will make GoodHome competitive on both fronts.
Yet while IKEA's planning studios are likely to generate incremental sales in big-ticket furniture categories, the challenge facing B&Q is much tougher. Any roll-out of the GoodHome format will rely on shoppers changing their habits in terms of where they shop for DIY items and will require them to undertake DIY projects themselves, instead of outsourcing to tradespeople. More worryingly for B&Q, the stakes are higher: IKEA's planning studios can afford to be something of an experimental side-show, as it continues to open and see sales growth from its standard big box stores. B&Q, on the other hand, is seeking a new strategy to arrest declining sales – something which previous price-lowering initiatives and a five-year transformation-plan have so far failed to achieve.