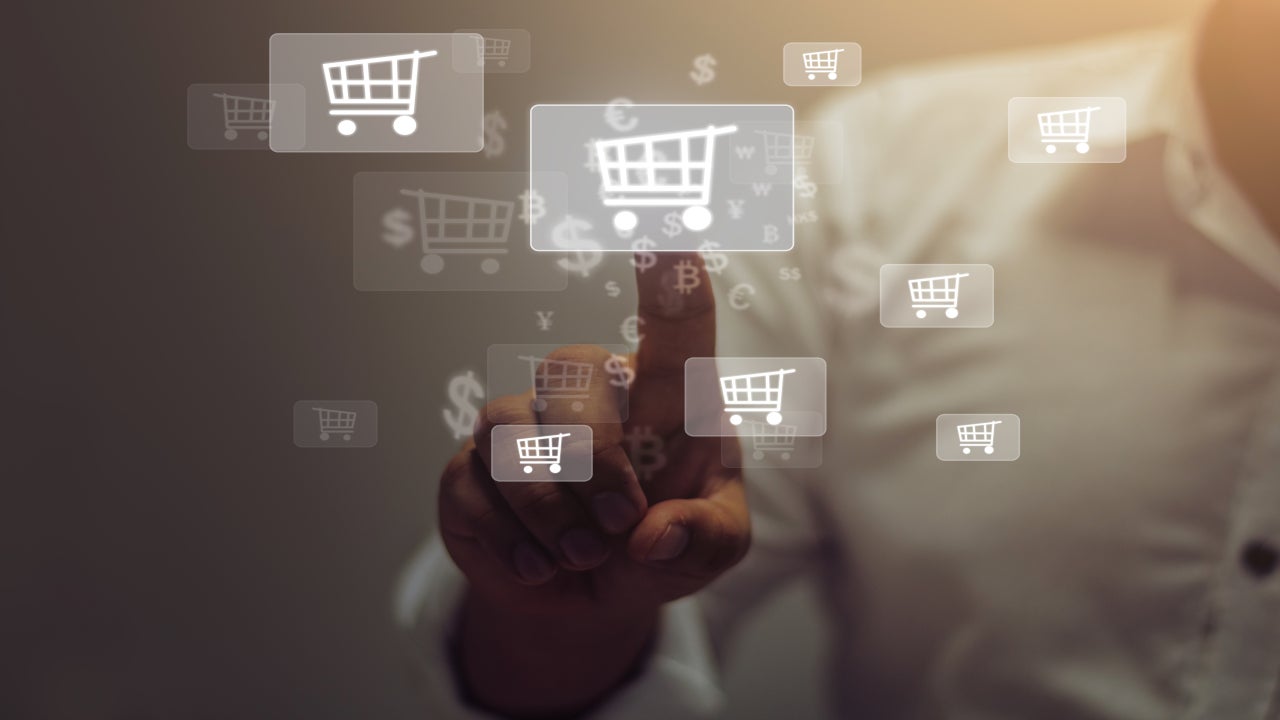 A DTC business model helps not only in boosting product margins but also in minimising instances of counterfeiting. The DTC model has many advantages, including less dependence on third parties, fewer contract negotiations, fewer limitations on branding and fulfilment, the ability to collect valuable consumer data, the prevention of counterfeiting, and a better end-to-end understanding of the customer journey.
Macroeconomic Trends
Listed below are the key macroeconomic trends impacting the direct-to-consumer theme, as identified by GlobalData.
Opportunities for DTC amid Covid-19
Nationwide lockdowns have forced consumers to adapt their habits amid longer stays at home. With households conducting fewer weekly shopping trips because of lockdown or the risk of contagion, a pivot to data-driven DTC relationships can empower small independent brands to seize the "new normal" as an opportunity to capitalise on these evolving consumer habits. DTC offers brands an opportunity to negate the intermediary retailer, thereby cutting costs and diverting valuable finance towards innovation.
Apparel brands like Canada Goose, which sells premium jackets, have heavily invested in direct retail sales. Also, it is vital that brands use DTC not just as an alternative means of product distribution, but as a unique opportunity to understand and personalise the customer experience, at scale. It is not enough to navigate such market disruption by just launching a DTC platform and expecting a seamless conversion rate.
One challenge for brands is the need to build an understanding of what motivates and inspires consumers in their purchasing journey. This is particularly important as insights-driven businesses will gain market share over brands that fail to adapt. Data-driven shopping may soon enable a predictive rather than reactive approach to purchasing goods.
Panic-buying and stockpiling has forced brands to consider alternative ways to provide consumers with the products they want. According to GlobalData's Covid-19 tracker consumer survey, 54% of consumers in lockdown globally said that they try to buy products only from their favourite brands. This has remained relatively consistent across the lockdown period, with week 1 results also standing at over 50%. Brands must therefore consider DTC methods to navigate this demand.
Growth in online spend
As consumer retail spend continues to shift online and shoppers shop in physical stores less, e-commerce is becoming increasingly important for retailers to stay relevant. To leverage the trend, a number of DTC brands are testing their fortunes in the online channel, as the fastest growing channel in retail is expected to further consolidate its position in the industry, as spend via desktops, smartphones, and tablets is rising rapidly, with consumers continuing to turn to their convenient handheld devices to fulfil their everyday shopping needs.
Many retailers have introduced their own interactive websites, mobile optimised apps, and websites to sell directly to consumers. To encourage shopping through the channel, retailers are introducing special offers, convenient payment methods, quick shipping, and easy return policies to attract shoppers.
The Covid-19 pandemic has also changed consumption habits. The need for social distancing and shielding at home has forced consumers to reduce physical activities. Contactless deliveries are therefore ideal during lockdown measures, causing people to embrace technology, and be more experimental with their purchases. As a result, shopping online has become more frequent, and this will likely lead to longer-term entrenched consumer behaviour.
Growth in mobile spend
As online sales rise, spend via the mobile channel has also rocketed, with mobile phones being the device of choice for a multitude of tasks, from accessing emails, to browsing the internet and even as a method to pay for products. As mobile phones have advanced significantly over the last few decades, they have become the go-to information source, supporting the sharp rise in online sales.
Many retailers have rightfully recognised the shifting consumer behaviour and have subsequently adopted a mobile-first strategy. Retailers who have not done this must adapt their strategy to become a mobile-first focused business, prioritising the mobile shopping journey to tap into the rising mobile shopping population. With the rise in smartphone users across the world, the post Covid-19 era will see a rather larger consumer base spending through their smartphones.
DTC security and safety concerns
The retail industry has witnessed a significant rise in counterfeit products over the past few years. Growing popularity of e-commerce players, especially the online marketplaces, has increased the reach of these counterfeit products significantly. To highlight, according to Pymnts estimates, online sales of counterfeit products are estimated to reach $1.8tr by 2020. Retailers face the risk of defamation of their brand image among shoppers amid the easy availability of these counterfeit products through intermediaries such as marketplaces and other multi-brand retailers.
Adopting the DTC model enables retailers/brands to expose the sale of these counterfeit products. For example, in 2017, NIKE partnered with Amazon to sell its clothes and shoes directly on the Amazon platform. However, in 2019, after just two years of the partnership, Nike delisted all of its products from Amazon due to the rampant availability of counterfeit Nike products on the platform. Subsequently, Nike announced plans to shift its focus towards creating more direct and personal relationships with consumers via a DTC model. Increasing online penetration has also led to a significant rise in counterfeit goods.
This is an edited extract from the Direct To Consumer – Thematic Research report produced by GlobalData Thematic Research.