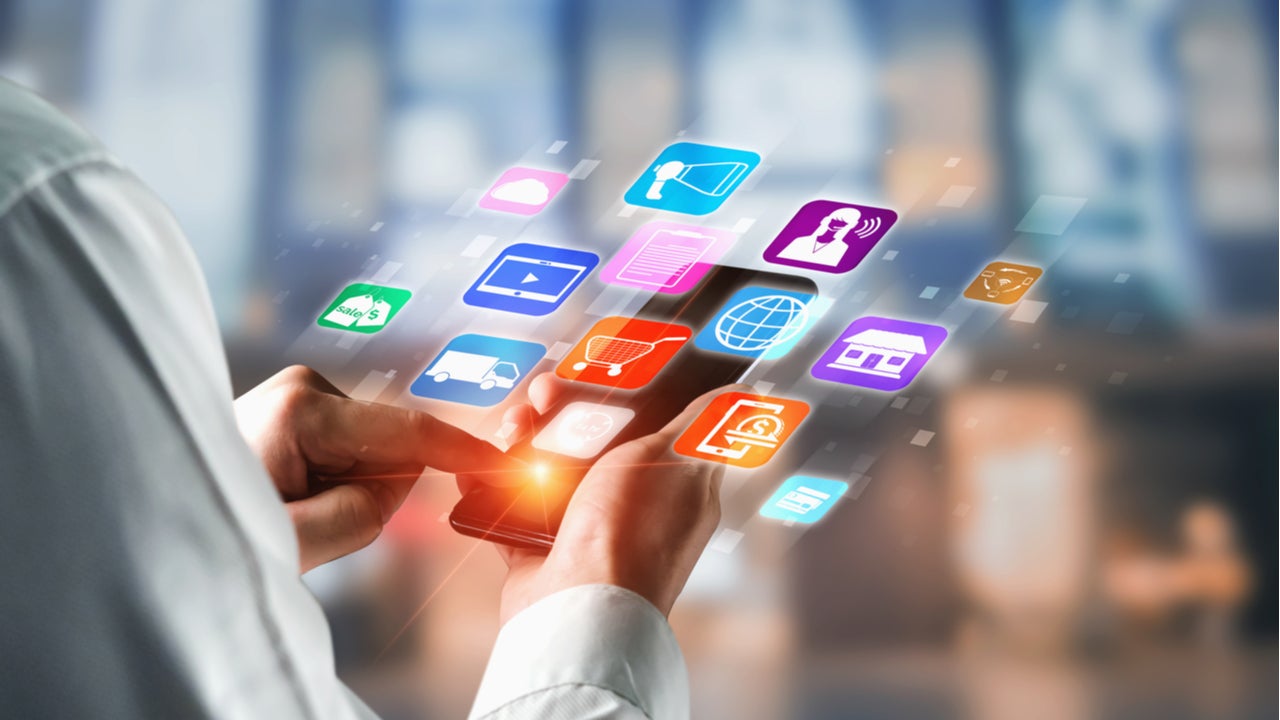 Ecommerce has proved to be a vital route to market during the pandemic and has acted as a workaround to many supply chain and distribution challenges. The pivot made by many businesses to provide more online solutions has accelerated online sales growth beyond all predictions in the last couple of years.
Listed below are the key industry trends impacting the ecommerce theme, as identified by GlobalData.
Evolving ecommerce online and delivery models
The pressure of keeping up with the pace of technology, especially online solutions, can be keenly felt in the consumer industry, and brands should ensure that they are adopting technologies that can streamline and automate processes across the value chain. One key example of this is the diversification of online and delivery models that we now see offering a wide range of purchasing and supply options to consumers.
Brands and manufacturers are also having to consider how direct to consumer (D2C) supply chains can impact and benefit their business, the role of social media in shopping journeys through S-commerce and V-commerce, as well as partnership options with digital aggregators in Q-commerce.
Role of traditional retailers
Ecommerce has previously been driven by what traditional retailers could offer online. Now, with the increasing diversity in online and delivery models, the role of the retailer is often taken by the brand and manufacturer themselves, especially with smaller and independent businesses that are unable to compete with space, margins, and listings among bigger players in their categories. This now means that traditional retailers are having to consider how their online offerings differentiate, add value, and drive purchases.
An increasingly common solution is that retailers' online ranges are much bigger than their in-store offerings and some retailers are now adding 'online only' purchasing opportunities with new products and categories.
One distinct advantage of traditional retailer platforms is that they often still have a physical presence on the high street, which offer lower-cost, and perhaps more sustainable, 'collect from store' and 'in-store returns' option.
Consumer engagement
Online engagement to drive ecommerce purchases is also becoming more sophisticated as consumer journeys increasingly include digital tools and elements. The consumer journey can be more convoluted online, with more opportunities to review and compare products.
The decision-making process for consumers is different from an in-store purchase, where shelf presence and point-of-sale elements are important. Brands are instead forced to compete on the additional information, services, or value that they can offer online. Many brands are including elements such as gamification and augmented and virtual reality (AR/VR) options.
Ecommerce frictionless payments
Converting products sitting in virtual baskets or on online wish lists into ecommerce sales requires brands and retailers to ensure that the path to purchase comes with as few barriers as possible. This means that online payment options need to be as easy and straightforward as possible, while utilising and streamlining payment methods across multiple different industries and retailers.
These payment options now have to be transferable across a range of different technologies as consumer devices also evolve from handheld to wearable tech and across a new range of conversational and social platforms.
Multiple devices
Online shopping increasingly has to factor in several different devices and the user experience is often enhanced from the connectivity between these. As well as mobile and laptop devices, ecommerce solutions in the future will need to be linked to, or possibly through, conversational platforms and wearable tech.
Ecommerce security and safety concerns
As consumers purchase more items online and share their personal and payment details more frequently with a growing number of brands and retailers, there is a greater risk of information getting leaked. The easier and more frictionless ecommerce purchases become, the more reassurance and security will need to be provided to consumers.
Varying models and supply chains will require different 'touchpoints' that will need to be assessed. As well as payment protection and personal information, product safety and security need to be strictly managed as brands and manufacturers are under increasing pressure to ensure the sourcing and traceability of their products and their ingredients and components.
Environmental impacts
One of the biggest challenges to the convenience of ecommerce is how this can be achieved sustainably. Direct delivery options that accompany ecommerce purchases are often not the most environmentally friendly as delivery on-demand does not always consolidate products and orders.
The packaging and product formats are often still to be optimised in many cases for this channel as many brands and manufacturers try to simply extend the product ranges that are available in store. Ensuring that brands and retailers factor the 'last mile' into their supply chains and innovation processes is vital.
Covid-19
The global health crisis has impacted consumer behaviour significantly across the last year. It has wildly altered the way shoppers navigate retail spaces, how they spend, and what is prioritised in product launches. Companies have had to adjust accordingly and incorporate new regulations to ensure the safety of their employees.
As consumers shift to online purchases and avoid busy retail spaces due to risks of Covid-19, retail supply chains have been disrupted leading to empty shelves on account of panic buying, which also exposed the weaknesses of the traditional brick-and-mortar channel and left consumers less confident. There have been difficulties in securing delivery slots too, due to the high online demand.
Financial uncertainty
With supply chains and workforces across the world being disrupted and individual countries' economies feeling the pressure and impact of the pandemic recovery, inflation and financial uncertainty is a global challenge for governments, businesses, and individuals alike. Maintaining the distribution of affordable but profitable products will need to be considered alongside consumer demands for value and convenience.
This is an edited extract from the Ecommerce in Consumer Goods, 2022 Update – Thematic Research report produced by GlobalData Thematic Research.