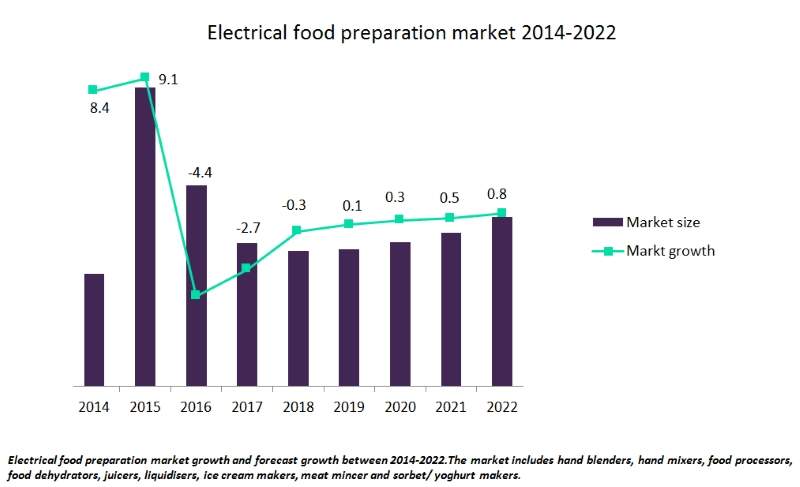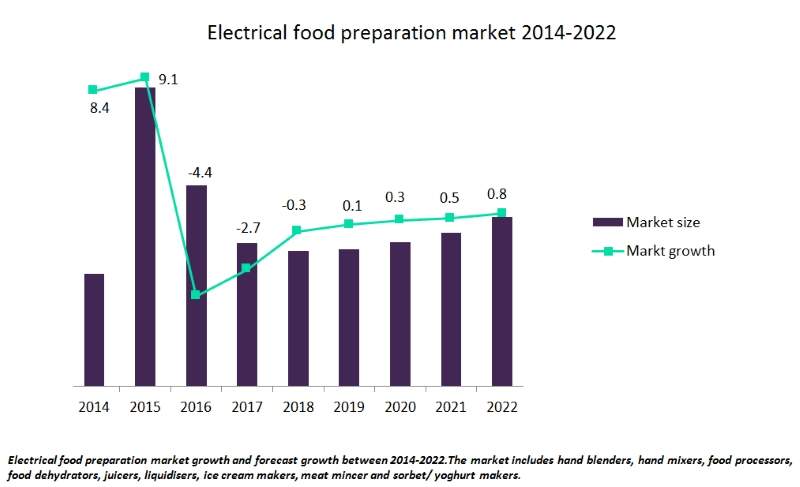 The NutriBullet was a runaway success in 2014/2015, bringing record breaking sales for electrical food preparation retailers. However, the fad for the appliance fizzled out from 2016, resulting in an overall market decline. Lack of innovation in the market means sales are unlikely to reach the levels seen in 2015, a gloomy prospect for retailers who continue to trade in this category.
The NutriBullet is a state-of-the-art juicer which became the go-to gadget in 2014/2015. The American brand promises a better juicing experience than its competitors, marketing itself as an "extractor" and highlighting its ability to break down whole fruits, vegetables, seeds and nuts. According to NutriBullet eating the stems, seeds and skins of fruit and vegetables is beneficial as they contain essential nutrients which are neglected by ordinary blenders. The standard NutriBullet retailed between £69.99- £89.99 during its peak, depending on price activity in the market.
What was the impact on the market?
The NutriBullet had a cult following in 2014/2015, with stock supply in the UK unable to meet the spike in demand experienced over Christmas 2014. John Lewis reported they sold one model every four minutes in 2015 and it was the most popular product on its online customer wish list. As a result, retailers experienced records sales in electrical food preparation appliances during 2014 and 2015, with sales growing 8.4% and 9.1% respectively and the market reaching almost £280m for the first time. Social media sites were flooded with users boasting about their NutriBullet juice creations, further fuelling the demand for the appliance.
Eventually, the fad for the product came to an end in 2016 as the market became saturated. Most consumers who were ever going to purchase a NutriBullet had already done so and the social media frenzy around the product began to slow. Additionally, value retailers caught on to the trend offering low priced alternatives, including a £29.99 version from Lidl, driving down average selling price in the market.
The fall in popularity of the NutriBullet coupled with a drop in consumer confidence meant the electrical food preparation market plummeted in 2016, dropping 4.4%. Retailers such as John Lewis attempted to stimulate growth in this market by introducing the NutriNinja a similar product with added features, but this failed to reignite sales in the category. 2017 will see the market worsen, dropping 2.7%, further adding to retailer's woes.
What's next for the electrical food preparation market?
The market is not forecast to achieve the heights it experienced in 2015 over the next five years. Although there are other products in the small kitchen appliance market that cater for health conscious consumers, for example air fryers, they fail to capture the mass appeal the NutriBullet offered.
Retails must react to changes in consumer's tastes and fashions to drive sales in this market. Both brands and retailers should watch out for new trends by engaging with food bloggers and social media influencers such as Joe Wicks and Deliciously Ella, to inspire innovation in the market