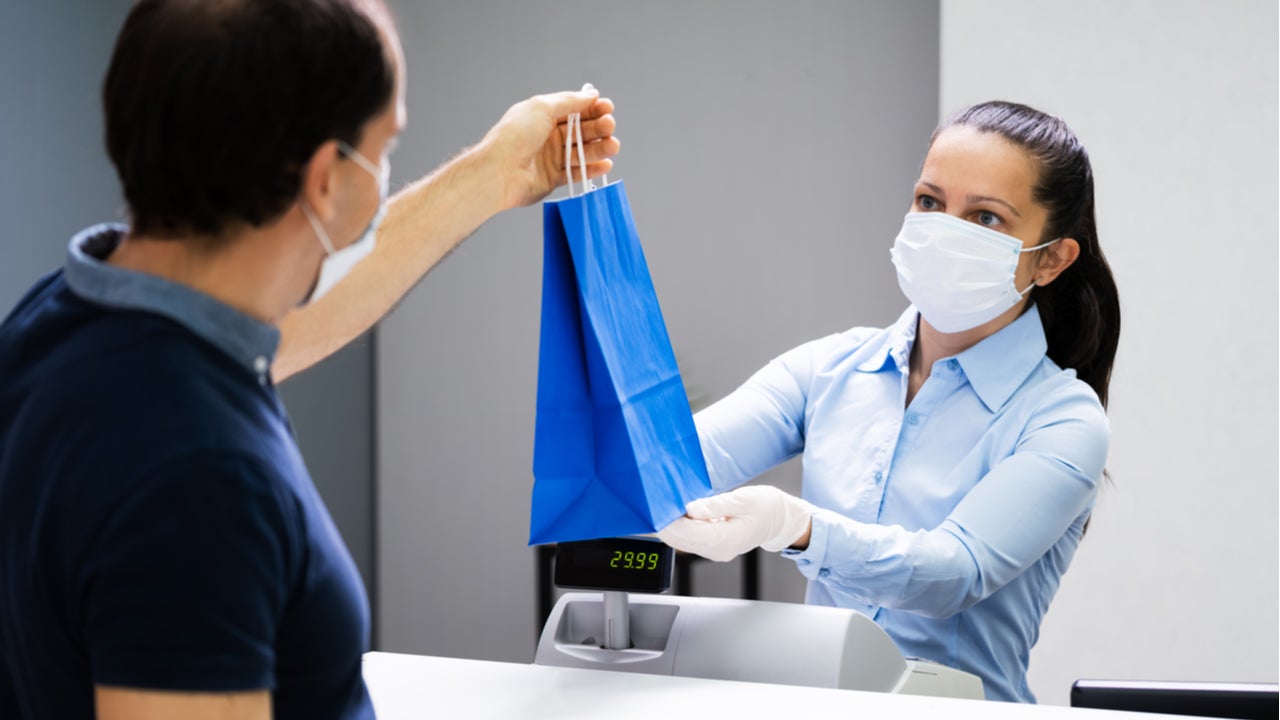 The top tweets were chosen from influencers as tracked by GlobalData's Influencer Platform, which is based on a scientific process that works on pre-defined parameters. Influencers are selected after a deep analysis of the influencer's relevance, network strength, engagement, and leading discussions on new and emerging trends.
The most popular tweets on Covid-19 retail in Q3 2021: Top five
1. Eric Fiegl-Ding's tweet on the increase in retail pharmacy dispensing of ivermectin
Eric Fiegl-Ding, senior fellow at Federation of American Scientists (FAS), a non-profit global policy think tank, shared the official advisory report from the US Centers for Disease Control and Prevention (CDC) on the rise in severe illnesses related to the use of ivermectin amid Covid-19. Ivermectin is a prescription medicine approved by the US Food and Drug Administration (FDA) to treat certain infections. Retail dispensing of the drug as well as over-the-counter (OTC) availability of veterinary formulations of the drug that are not suitable for humans increased during the pandemic due to the spread of misinformation on social media.
The FDA advisory noted that a recent study that examined trends in retail and out-patient retail pharmacy dispensing of ivermectin found that the prescriptions for the drug had increased from an average of 3,600 prescriptions a week between March 2019 and March 2020 to 39,000 in the first week of January 2021. Out-patient dispensing surged again since July 2021 reaching 88,000 during the second week of August 2021. The adverse affects of ivermectin misuse and overdose led to a rise in calls to poison control centres.
The advisory also stated that ivermectin is not indicated for the treatment of Covid-19 and urged clinicians to educate patients on the risks associated with the misuse of the drug without prescription.
⚠️24x IVERMECTIN MISINFORMATION OVERLOAD—Retail pharmacy dispensing of Ivermectin has surged ⬆️ 24x fold from pre-pandemic levels as of mid August. It is not FDA approved for #COVID19 and not recommended by any major medical organizations. Stop this folks.https://t.co/rfnhDqgGSJ pic.twitter.com/X0FkKtsEM5

— Eric Feigl-Ding (@DrEricDing) August 27, 2021
Username: Eric Fiegl-Ding
Twitter handle: @DrEricDing
Likes: 1,500
Retweets: 568
2. Sara A. Carter's tweet on Costco's plans to limit purchase of certain items amid Covid-19
Sara A. Carter, an investigative reporter and host of The Sara Carter Show, a weekly podcast, shared an article on wholesale retailer Costco's announcement to limit the purchase of some items amid the surge in Covid-19 cases. The retailer alerted its customers regarding the limit as well as the store locations where it will be implemented to avoid stockpiling of necessary items by the customers.
The announcement comes in view of a shortage of certain items that occurred during the initial surge in Covid-19 cases last year as many customers hoarded grocery items in a frenzy. Costco has not stated the items that will be limited for purchase although customers indicate that toilet paper, paper towels and water might be some of the products on limited list.
Costco to limit purchases on some items amid #COVID surge

Get ready, toilet paper about to run out… Why? No one really knows…
Do you?https://t.co/nSKccrZHqK

— Sara A. Carter (@SaraCarterDC) September 2, 2021
Username: Sara A. Carter
Twitter handle: @SaraCarterDC
Likes: 255
Retweets: 104
3. Rishi Bagree's tweet on mall sales reaching pre-Covid levels in India
Rishi Bagree, chief information officer at Rishvika Investments, an Indian investment company, shared a newspaper clipping of an article on mall sales in India reaching between 70% and 80% of the pre-pandemic levels during June and July. The footfalls in the malls doubled during the two months to approximately 10,000, compared to the same time in 2020 when Covid-19 was at its peak, according to the article.
Prominent malls in India are also adopting crowd control measures to avoid overcrowding in the premises hoping to minimise the risk of a third Covid-19 wave before Diwali, a major Hindu festival usually observed in November. The retail industry in India, however, is still losing about Rs40bn ($538.4m) a month as majority of the malls remain shut.
Sales in Malls have reached Pre-Covid19 levels suggesting a V-shaped recovery in consumer spending.

Foot falls has been doubled and June-July Sales better than the last year. pic.twitter.com/6OlhnNlSMJ

— Rishi Bagree (@rishibagree) August 13, 2021
Username: Rishi Bagree
Twitter handle: @rishibagree
Likes: 193
Retweets: 49
4. Carlton Reid's tweet on the UK government placing the army on standby to supply essentials to supermarkets
Carlton Reid, a journalist, shared an article on the UK government putting the army on standby to deliver stocks to supermarkets in the country. More than 2,000 military heavy goods vehicle (HGV) drivers were placed as back-up to supply food and other essentials to supermarkets due to a shortage of truckers.
Brexit resulted in a shortage of drivers as the existing drivers left the UK. The shortage was further exaceberated by the Covid-19 pandemic, which hampered the government's ability to conduct tests for propspective HGV drivers resulting in a backlog of HGV driver tests. The Road Haulage Association issued a warning in July 2021 that the UK is facing a shortage of 100,000 HGV drivers, which is impacting deliveries of food from warehouses to supermarkets.
Hey, Brexiters, got any ideas why there are no such calls for armies in EU countries — also impacted by Covid-19, lockdowns etc — to supply supermarkets? pic.twitter.com/r7W62EkNiU

— Carlton Reid (@carltonreid) August 8, 2021
Username: Carlton Reid
Twitter handle: @carltonreid
Likes: 184
Retweets: 54
5. Andre Picard's tweet on Walmart mandating employee vaccination
Andre Picard, health columnist at The Globe and Mail, a Canadian newspaper, shared an article on retail major Walmart implementing a vaccine mandate for some of their employees due to rising Covid-19 cases. The retailer has mandated full vaccination by 04 October 2021 for all its corporate staff members and regional managers. The mandate, however, does not apply to the majority of employees who work as store and warehouse staffers. The company is offering a $150 bonus as an incentive to get vaccinated for these employees as some of them are seeking exceptions on medical and religious grounds.
Furthermore, Walmart has issued new mask rules for shoppers in counties that the CDC has identified as being at high risk of viral transmission. The company had repealed the rule in May this year after the CDC issued a guidance stating that fully vaccinated people can move without masks in public places. Grocery stores such as Publix and Kroger are also implementing mask rules for employees and customers regardless of their vaccination status, while Trader Joe's and Costco are still assessing their policies, added the article.
Two U.S. corporate giants, @Disney and @Walmart, say they will mandate employees to be vaccinated as #Covid19 cases spike again https://t.co/daE7m2YUa0 via @washingtonpost #vaccination

— André Picard (@picardonhealth) July 31, 2021
Username: André Picard
Twitter handle: @picardonhealth
Likes: 68
Retweets: 21