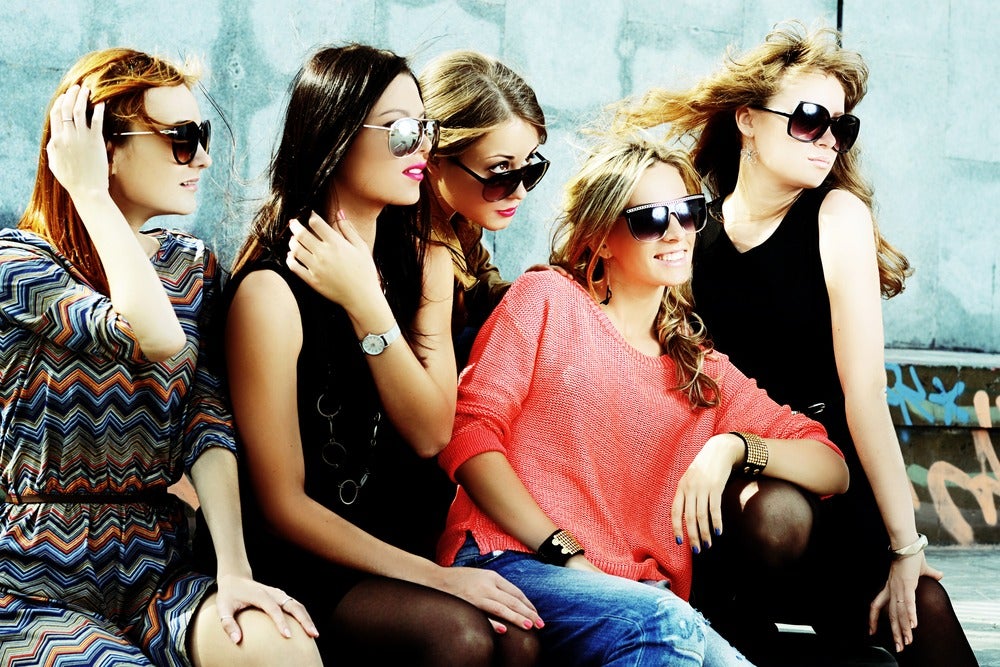 As major retailers including Marks & Spencer, Debenhams, New Look and now potentially Arcadia close a significant number of stores over the next three to five years, town centres will be the hardest hit locations with clothing and footwear spending forecast to decline by 13.8% (£2.4bn) between 2018 and 2023.
Fashion spending UK 2019
UK clothing and footwear spending, split by key locations and online
Note: The charts above show UK clothing & footwear spend split by key locations as well as other locations such as discount/ designer outlets and standalone out of town stores i.e. a Tesco Extra, for 2013, 2018 and 2023, based on GlobalData forecasts. All figures are percentages.
With online penetration in clothing and footwear set to reach 34.5% by 2023, more than doubling since 2013 when 15.2% of clothing and footwear sales were online, offline locations will lose out.
The biggest loser will be town centres as retailers cull unprofitable branches from the bottom tier of their store portfolios, as a greater focus is placed on flagship stores in destination areas such as city centres as opposed to smaller local high streets.
Anchor retailers such as Marks & Spencer and Debenhams exiting secondary and tertiary town centres will result in other retailers suffering due to reduced footfall as consumers abandon the high street as a worthwhile shopping destination.
Fashion spending survey
In a poll, 40.6% of 2,000 nationally representative consumers surveyed in February 2019 said that they would shop online if the retailer they normally purchased from closed the store they usually shop at, suggesting brick and mortar store closures may boost online sales.
Essential purchases will prop up high streets due to location convenience, which 80.5% of UK consumers visited in the last 12 months, according to GlobalData's 2018 survey of 10,000 shoppers.
The high street is expected to remain relevant for purchasing food & grocery and health & beauty, where a wider retailer and product choice is less important in comparison to clothing & footwear.
Despite this, GlobalData forecasts total town centre spending will decline by 1.9% between 2018 and 2023 with the location accounting for 28.0% of UK retail spend by 2023, down 7.5 percentage points in 2013.