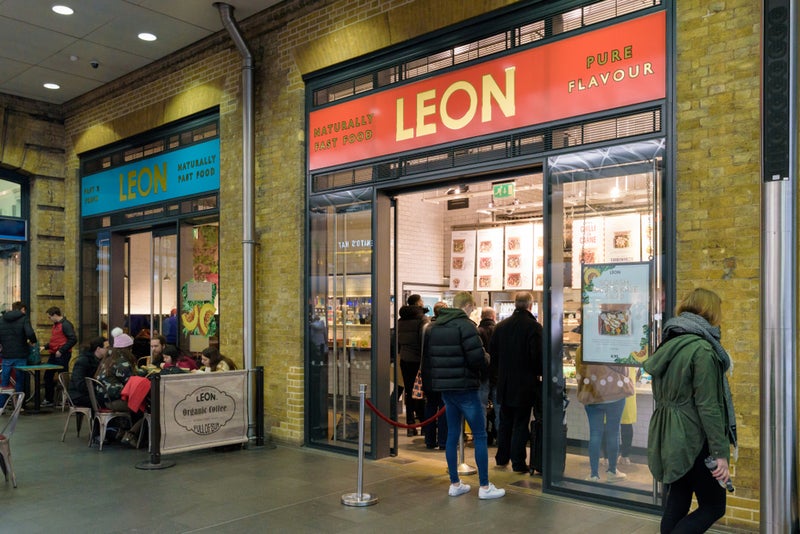 Fast food chain LEON hopes to make retail a substantial part of its business in the future. They are actively capitalising on its branding and fresh label in partnership with Sainsbury's. LEON plan to do this with a mouth-watering 14 piece range of LEON goodies launching right now.
The current LEON combo of items include condiments, mayonnaise, oils and sourdough. So, not really the most exciting goodies, definitely not food items that match their fast food or recipe books!
Having said that, LEON are hitting the right idea. For example all their mayonnaise is going to be vegan, including an Aioli version. They are launching a hot sauce, which if they get right will be nice and popular. Similarly, the bread is from a 20 year old mother dough and comes in a variety of flavours.
So why are they doing this now? Could it be because the restaurant industry has suffered in recent years? Look at poor Jamie, or the struggling Pizza express. Food chains need to add new strings to their bow, and enhancing the brand power could be just the ticket, especially working with well-known names such as Sainsbury.
Consumers also like a bit of luxury and want to treat themselves with premium products. The sourdough, especially fits this bill. This is further confirmed by the Global data 2017 Q4 Global survey. This found that 21% of UK residents always bought luxury food items and 38% would occasionally buy luxury food for a treat.
LEON are growing beyond restaurants
As sighted in the Grocer, John Vincent , LEON co-founder  says; "an important step for us as we grow beyond restaurants and continue to live out our ambition to help people access naturally fast food every day". The buzzword 'natural' is emphasised by the owner of LEON, appealing to concerned consumers who look for more ethical and natural products. According to Global Data's 2017 Q1 survey, 46% of consumers globally agree that natural ingredients would make them choose one brand over another.
The product range is a little dull, and maybe obvious, but the reputation and the quality of LEON should work well here. Let's hope that in future LEON puts out some exciting products.