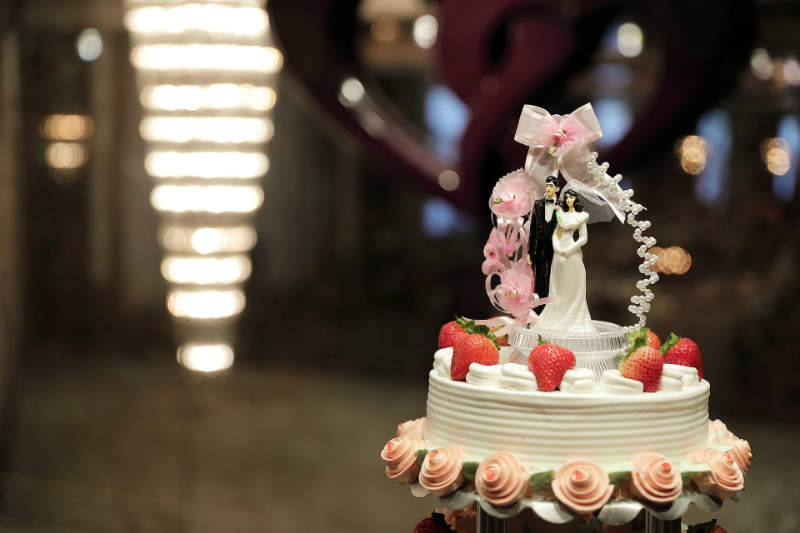 A fall in marriage rates coupled with the rising popularity of gifting cash has significantly impacted sales of wedding gifts.  Retailers must respond to shifting consumer attitudes by offering a range of low price personalised gifting options to drive trade in this long-suffering market.
According to recent consumer data from GlobalData's All year gifting 2018 report there has been a 10% drop in the proportion of shoppers who bought wedding/engagement gifts over the past 12 months. As more consumers chose not to marry, the demand for wedding/engagement gifts has inevitably fallen and over the last 12 months only 25.5% of consumers purchased this category, down from 35.5% the previous year.
The latest ONS marriage registry figures state that between 1995 and 2015 the number of opposite-sex marriages decreased by 18.4%, driven by more consumers choosing to cohabit instead of marrying. Additionally, squeezed household budgets have led to some consumers feeling they cannot afford to marry, with many choosing to prioritise purchasing property over having their dream wedding day.
Moreover, many cash-strapped shoppers are attempting to cut back on discretionary spend, rather than splurging on luxury items, with value for money the most important retailer driver for wedding/engagement gift shoppers, driving down average spend in the market.
To make matters worse for retailers, there is a growing trend towards brides and grooms requesting cash from guests instead of traditional homewares, with money the most popular gift over the last 12 months (28.0% of shoppers gave money for weddings/engagements gifts). This is as a result of the growing number of consumers co-habiting before marriage, meaning they do not require a full set of homewares to kit out their marital home. Instead many couples are requesting a cash contribution towards a honeymoon or even a charity of choice.
Players that offer sleek wedding gift reservation services online, such as John Lewis and Amazon, will be better protected from the decline in wedding gifting, as 10.8% of shoppers still research gifts by viewing the recipient's online gift list.  Retailers must also capitalise on small gifts to encourage shoppers to purchase a physical present in addition to cash gifts, such as personalised prints, candles or other lower value homewares.
Gifting retailers such as Oliver Bonas and Joy should take inspiration from online pureplay notonthehighstreet.com, which offers specific personalised wedding/engagements gift, with many options retailing for under £30, appealing to shoppers looking for low price but sentimental presents.