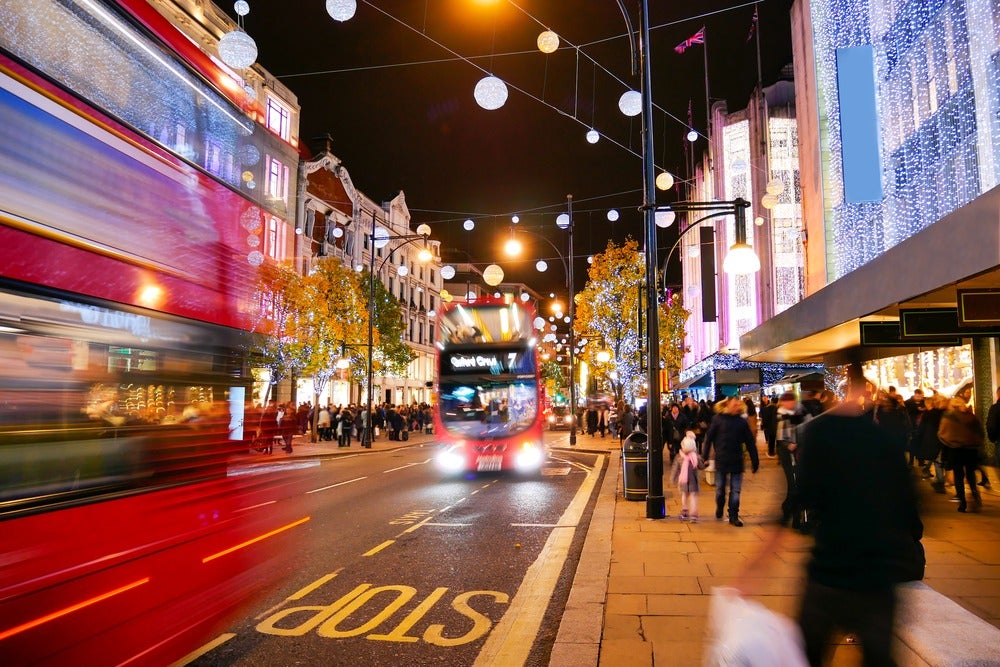 Flannels' plans to expand to 100 stores in the UK – with 60 new branches opening within the next three years – is overambitious and unwarranted given its high-end positioning in the premium retail market.
Flannels' expansion
While there is ample opportunity for the brand to grow, tying itself down to physical retail space expansion will only hurt it in the long run – just as Mothercare, Paperchase and New Look have all found.
Prevailing shopper appetite for branded designer fashion means Sports Direct-owned Flannels has significant potential in the UK.
The luxury multi-brand retailer reached sales of £62.4 million in the year to April 2018, having more than doubled its store retail estate in the prior two years, and also climbed back into the black with an operating profit of £5.3 million.
Flannels has been able to not only exploit space freed up by other retailers' store closures but was even granted business rates relief to the tune of £125,000 by Doncaster Council to secure its opening in the town. Its estate now stands at 43 stores, with sales in FY2018/19 expected to rocket as a consequence – with the retailer planning to open between 15 and 20 stores a year until it reaches 100 sites.
There is the opportunity for Flannels to become more accessible to shoppers, especially given that landlords in some areas are crying out for footfall-driving retailers; but more thoughtful physical expansion is required, with a need to consider whether local consumer interest is sufficient enough to sustain a store in the long run.
Flannels has an impressive roster of brands in store and online, such as Fendi, Gucci, Burberry and Kenzo – outclassing Shop Direct's former standalone Very Exclusive offer. Comparisons can be drawn between Flannels and Matchesfashion.com, with the latter generating domestic sales of £65 million in the year to January 2018, though Flannels targets a younger customer base of 16 to 34-year-olds.
Matchesfashion.com's decision not to expand further than its four London stores raises questions about the viability of Flannels' 100-store plan given its similar position in the luxury segment of the market.
Flannels' stores, supersized at between 10,000 and 20,000 square feet, are well-executed and imbue a high-end aspirational environment ripe for selling luxury brands. While its focus remains on bricks-and-mortar, there is much more it can do online, which currently accounts for around one-quarter of its sales.
While its website is being re-platformed within the next 18 months, its current fulfilment proposition lets down its luxury offering, with delivery options, timeframes and order cut off times not yet competitive with rivals. They do however remain very much in line with Sports Direct's model, even down to the lack of free click & collect; though like its owner, it does provide a £10 in-store voucher upon collection.
While the investment is evidently there to maintain the standard when it comes to future store openings, the challenge for Flannels lies in locations. Key regional stores in the likes of Liverpool and Manchester have already opened, but the retailer's long-term prospects in locations such as Sutton and Watford are a little more doubtful – though it won't, of course, be playing second fiddle to luxury department store rivals in those secondary locations.
Oxford Street showcase
Flannels' plans are ambitious given the state of the UK high street, however one store opening is long-awaited – its flagship on London's Oxford Street, which was originally mooted to open back in 2017. The store, which will open in June, will serve to take advantage of the east end of Oxford Street, and grant Flannels greater exposure among UK shoppers and also international visitors, paving the way for overseas expansion.
Physical sites in key European and US cities are being investigated, depending on where the brands it sells are looking to expand, and Flannels aims to become the biggest global luxury retailer; though clearly, it has work to do to catch up with online pure-plays.
Given its performance over the past few years, Flannels rightly has confidence in its offer, and with the backing of Sports Direct and owner Mike Ashley, it has the support required to become an international player.
While its pursuit of physical expansion differentiates its proposition from online pure-plays like Net-a-Porter and gives shoppers a tangible experience that can drive conversion and loyalty, Flannels needs to strike the right balance between being accessible and feeling exclusive.
Overexpansion can be hugely detrimental, though its impact will be delayed, so the luxury multi-brand retailer should focus on seizing online opportunities ahead of growing its domestic physical network.