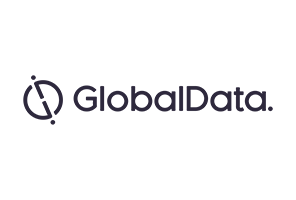 Carpetright revealed deteriorating sales and profit expectations on Friday, as cautious shoppers shied away from making big-ticket purchases. With little momentum from 2017 and weak prospects in 2018, Carpetright will not be the last furniture & floorcoverings (F&F) retailer to admit to difficulties this year.
F&F faces a tough 2018 with a demand-spurring event, such as inflation-beating wage growth or an uptick in housing transactions, unlikely to occur. A theme to watch is the potential for greater polarisation in retailer performance.
Those that have largely completed their turnaround strategies, such as Dreams (CEO Mike Logue stated that it has had a positive start to 2018), or are more resilient are set to continue to outperform. However, those attempting to make significant changes to their offer in such difficult conditions will find the going much harder.
December 2017 was challenging for home retailers, as Carpetright pivoted from +1.4% like-for-likes for the six weeks to December 9, 2017 to -3.6% for the 11 weeks to January 13, 2018, as weaker consumer confidence dissuaded shoppers from making large purchases. This fall was especially noticeable in December, with figures from GlobalData's Customer Sentiment Tracker showing that December's sentiment fell to its lowest level in 2017, down 6.1 points on last year to 8.3. Following on from Multiyork and Feather & Black falling into administration in November 2017, other home retailers also found the going tough with weaker consumer confidence and more prioritised spending contributing to John Lewis reporting falling home sales in three of the final four weeks of 2017.
Carpetright's decline is largely due to the market rather than execution as its investment in customer service and store environment led to higher average transaction values. However, Carpetright cannot afford to ease up on developing its offer as new entrant Tapi, which like Carpetright, offers impressive service and stores to cater to its affluent target customer, becomes a greater threat. Undoubtedly, Tapi impacted Carpetright's 2017 performance and with its continuing expansion in 2018, as it builds on its current base of 91 outlets towards its target of 150, Carpetright's market share will continue to come under attack.
The challenges home retailers faced to finish 2017 show no sign of abating in 2018, leaving shoppers with little desire or ability to make large purchases. Consumer spending power will remain under pressure as GlobalData forecasts inflation remaining above 3.0% for 2018. There is also little momentum from the housing market, a key stimulus for F&F, with Land Registry data showing that the number of housing transactions fell by 6.2% between January and September 2017.
Consumer confidence will also remain brittle, discouraging shoppers from making big-ticket purchases. This is reiterated by research from GlobalData that found the balance of shoppers which intend to spend more or less on F&F over the next six months has continually deteriorated since September 2017 and remains the second lowest of all retail sectors, trailing only music and video.