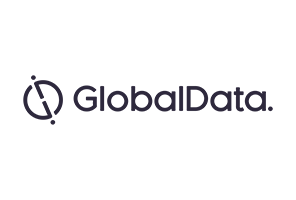 Sales continue to be challenging for electrical players and increased cost prices coupled with muted consumer confidence has seen revenue growth slow for many retailers over 2017. However, it's not all doom and gloom, with four key trends predicted to drive growth of 1.2% this year in the long-suffering electricals market.
World Cup set to drive sales of televisions
After years of deflation in the television market, sales are forecast to grow by 2.8% in 2018 bolstered by the FIFA World Cup in June. Many shoppers will be inspired to upgrade their current television to watch these games and GlobalData expects sales of premium models featuring 4K, Ultra HD and extra wide screens to see the biggest boost. Retailers will inevitably offer strong promotions during the run-up to the event, however in order to stand out players should focus marketing on high-end models to drive the most value.
0% interest offers will thrive
As consumer real income falls and shoppers attempt to cut down on discretionary spend, offering 0% interest deals on electrical goods will appeal to consumers who wish to spread the cost of purchasing big-ticket items. This is demonstrated by the success of Shop Direct, which offers 0% interest on selected products, significantly outperforming the electricals market over Christmas, with sales up 16% on last year (for the seven weeks ending 22 December 2017). Moreover, John Lewis recently extended its 0% finance promotion to small electrical goods and televisions, following its success when offering this on Macbooks. Although 0% finance offers will inevitably eat into already challenging margins, electrical players must partake in these payment options to remain competitive.
The health & wellness trend will continue to drive spend
Consumers' obsession with healthy living will continue to fuel electrical sales into 2018, with smartwatches and fitness bands expected to grow in popularity. According to GlobalData's consumer research, 9.4% of the 2,000 consumers surveyed in 2017 purchased a smartwatch or fitness band, doubling from the year before and we forecast participation in this market to continue to grow in 2018. Moreover, in 2017 40.1% of headphone shoppers purchased wireless headphones, up from 32.1% on last year. As consumers spend more time playing sports and exercising, they are willing to increase spending on products such as sweat resistant wireless headphones and fitness bands, to enhance their experience.
The rise of smart home presents a strong opportunity for retailers
Sales of connected appliances have grown exponentially over the past three years and revenue is expected to continue to soar in 2018. In 2017 more retailers entered the market, with AO.com introducing smart appliances late last year and Maplin opening its first store dedicated to connected home. This year we expect the market to become more crowded as new manufacturers enter the market seeing smart appliances as an opportunity to capitalise on growing consumer interest, with the potential for retailers to even develop their own brand smart home devices. Additionally, aside from the now cult Amazon Alexa and Google Home smart speakers, more established speaker brands, such as Sony and LG have recently launched smart speakers, driving up average selling price in the market.