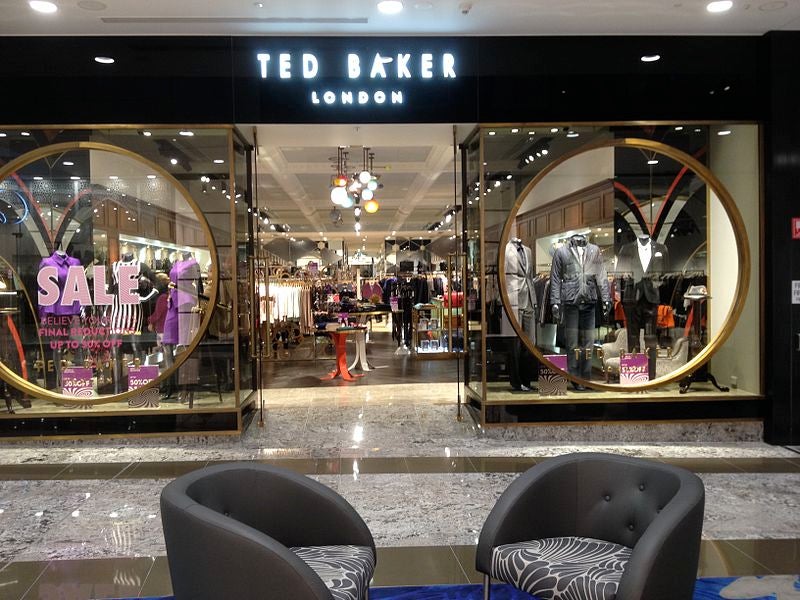 Following Ray Kelvin's resignation, Ted Baker is well positioned for future growth if it focuses on maintaining product continuity and its brand identity, and becomes able to distance itself from the situation, minimising the impacts of the investigation outcome.
Following a profit warning last week, the announcement of Kelvin's resignation is arguably a positive step forward for the company to move on and bounce back from its recent troubles.
Although Kelvin has had a huge influence on the creative identity of Ted Baker, the staff will also have a strong vision and it is a well-established brand, so the retailer is in a good position to maintain its clear brand image.
The resignation will limit the damage to the brand even if Kelvin is found guilty of wrongdoing in the investigation, and arguably he could not have returned to Ted Baker without harming the retailer's reputation even if found innocent, due to his tarnished name.
Although brands that lose such an influential founder can be in a precarious position due to their reliance on the direction of one individual, the outlook for Ted Baker remains positive as long as it maintains product continuity and its distinct brand identity to retain its current loyal customer base, and does not drastically change its path.
This would be in contrast to the fate of Superdry after the resignation of founder Julian Dunkerton, which has recently suffered poor sales after a change in product focus to move away from its traditional core ranges and designs.
LK Bennett, which fell into administration last week, also struggled after losing the creative direction of its founder, who sold control to a private equity firm and although she returned in 2017, she did so too late to turn its fortunes around.
Ted Baker is poised to fare well in the future as the allegations do not seem to have diminished consumer desire for the brand or noticeably affected its performance.
Last week's profit warning could not be traced to brand damage as it was due to 'non-cash impacts' of additional product costs discovered after a systems update, the weak pound and a write-down in the value of inventory.
Rather than demonstrate any problems with demand, it seemed more of a clearing of the decks before the announcement of Kelvin's departure, lowering the bar for whoever takes the position permanently.
Premium lifestyle brands still hold appeal for consumers, and the retailer is well positioned to deal with the continued shift to online spending, as its ecommerce sales continue to grow due to its strong multichannel offering.