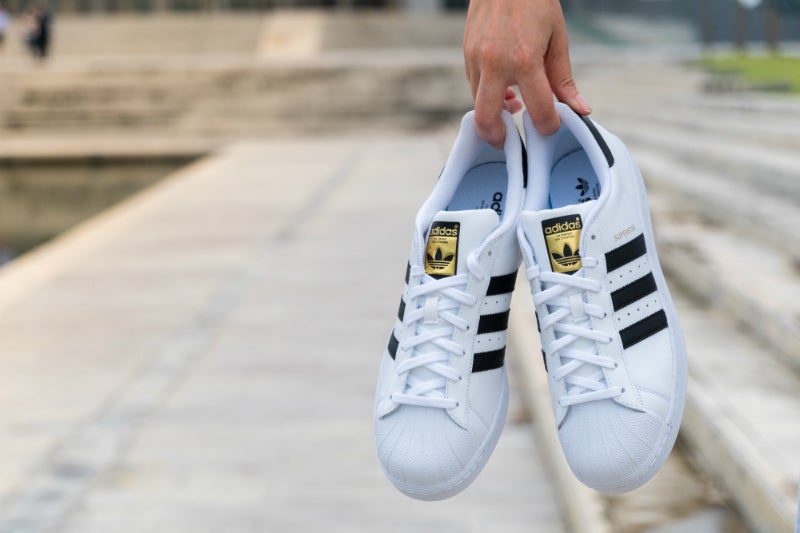 The Futurecraft.Loop recyclable shoe, made solely from a form of thermoplastic polyurethane, is a first of its kind.
According to the company, the Futurecraft.Loop recyclable shoe is first going to be released to '200 leading creators from across the world's major cities' and become available to the wider public for spring / summer in 2021.
The aim of the trainer, once heavily worn, is to be recycled and repurposed so adidas can use its material to create a new pair of trainers.
While the majority of plastic waste has been dumped in landfill, a substantial amount has been flooded into the world's oceans. More than eight million tons of plastic enters the world's oceans each year.
Recent years have seen traditional footwear and fashion retailers come under fire, as societal awareness has shifted to more eco-friendly, sustainable brands.
This is a strategic move by Adidas and will also increase sales by capitalizing on this trend. In addition to this, there is potential for growth in this market as it is not oversaturated.
Adidas is committed to only using eco-friendly elements in products by 2024
Last year, Adidas announced plans to produce 11 million pairs of shoes from plastic materials intercepted in coastal areas and to replace all virgin polyester with recycled polyester by 2024. Currently, over 40% of Adidas' apparel uses recycled polyester.
'Sustainability' and 'green' have been buzzwords for some time and while progress has been made, environmental pressures continue to mount. In 2015, Adidas and environmental organization Parley for the Oceans manufactured a performance trainer with an upper layer made from recycled marine plastic waste.
Adidas must move quick to stay ahead of competition
In recent years there has been a surge in sportswear retailers and apparel retailers offering sustainable clothing and footwear ranges to increase their consumer base and appeal.
For example, Adidas' rival NIKE, is looking to make sustainability efforts too. The company recently announced an Earth Day Pack which is made with recycled leather. The Plant Color Collection uses plant-based dyes rather than synthetic dyes, and VaporMax 2 Random is 75% recycled.
Moreover, Spanish label Mango has declared its commitment towards eco-friendly fashion through its Take Action programme, its goal is for 50% of the cotton used in its collections to be sourced sustainably by 2022.
Therefore, Adidas' move sets the company aside from its rivals and also increases the company's consumer base to those who want to purchase sustainable products. However, Adidas must race to achieve these goals as soon as possible because the degree of competition is strengthening.