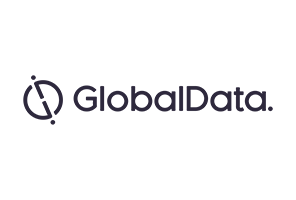 Disparate tactics from garden centres to adapt to new channels means some will wither while others bloom.
In a similar manner of its stereotypically senior consumers, there is one sector which has approached the retail technological revolution at a ponderous and unhurried pace; gardening. The chasm between a 9.4% online penetration in DIY & gardening compared with the 15.7% in overall retail has become a glaringly obvious opportunity in a fragmented yet potentially lucrative market (the UK gardening market is valued at £4bn in 2017), and therefore the precise strategy used to develop the online channel will be decisive to win over future consumers.
Wyevale Garden Centres, the largest garden centre group by store numbers, total revenue and market share (6.4% as of 2016), has made a reasonable attempt to boost its digital capabilities. Online consumers are encouraged via bonus points in the `Garden Club' loyalty scheme, coupled with gardening tips through videos and articles; however, its extensive `areas we cannot deliver to' list and lack of click & collect option shows current immaturity in online development, and more needs to be invested to address these weaknesses.
Chief executive Roger Mclaughlan has instead chosen to focus on customer service, by investment in core infrastructure for optimizing efficiency and thus giving in-store staff more time for dedication to customers. Following substantial losses and major management changes in 2016, refinancing in September this year and recent speculation Wyevale may soon be for sale (which Dobbies will be watching with interest), further investment in the retailer's online channel will be a secondary priority; but this will see them lose out, as gardening consumers look to non-gardening specialists to meet their increasingly online demand.
Dobbies is the most determined of the specialist garden centres to grasp the opportunities presented through online merchandising. CEO and gardening retailer veteran Nicholas Marshall believes that one day over 40% of the gardening market will be online, representing over ten times Dobbies' current turnover, standing at £151.0m for the year ending February 2017. A five-year deal struck in May 2017 with online grocer Ocado, to expand its UK delivery services, demonstrates Dobbies' commitment to improvement in online presence and offers; especially important is the increase in nationwide delivery coverage this deal will provide, to offset its smaller portfolio than Wyevale and expand the retailer's presence in the South of England.
A further innovative solution proposed for the future is the expansion of the role of its delivery drivers. Rather than simply dropping off an item on the doorstep, Marshall envisions a system where the driver can offer expert advice on installation and product placement, followed by removal of unwanted items; such additional services could go a long way in collecting consumers who have come to expect such end-to-end consideration from retailers in other sectors.
Blue Diamond, however, is taking a radically different approach to online retailing; do nothing. Or at least, nothing yet. MD Alan Roper feels that the current threat posed by online retailing is insignificant enough that Blue Diamond can gain market share through competitive sourcing, focus on own-brand products, and the development of quality-led stores that target more professional gardeners. Despite this seemingly negative approach, recent jumps in sales (+21.4% in 2016 to £64.5m) will reassure Roper that his plan is working.
The traditional garden centre retailers have another common concern; online pureplay specialists. Retailers such as crocus.co.uk and RHS Plants are currently on the fringes of the gardening market (joint 2016 sales of only £37.5m), but these originally pureplay vendors are expanding across channels, such as the recent development of a new Crocus bricks-and-mortar garden centre near Windsor. This follows a trend being witnessed across online retailers from all sectors, led by the likes of Amazon with its purchase of Whole Foods.
If garden centres are to comprehensively compete for progressively digital customers, they must acclimatise to the different needs and changing shopping approach of the consumer; no-one is expecting the gardening sector to transform overnight, but the retailer who takes the initiative will surely harvest the financial rewards down the line.