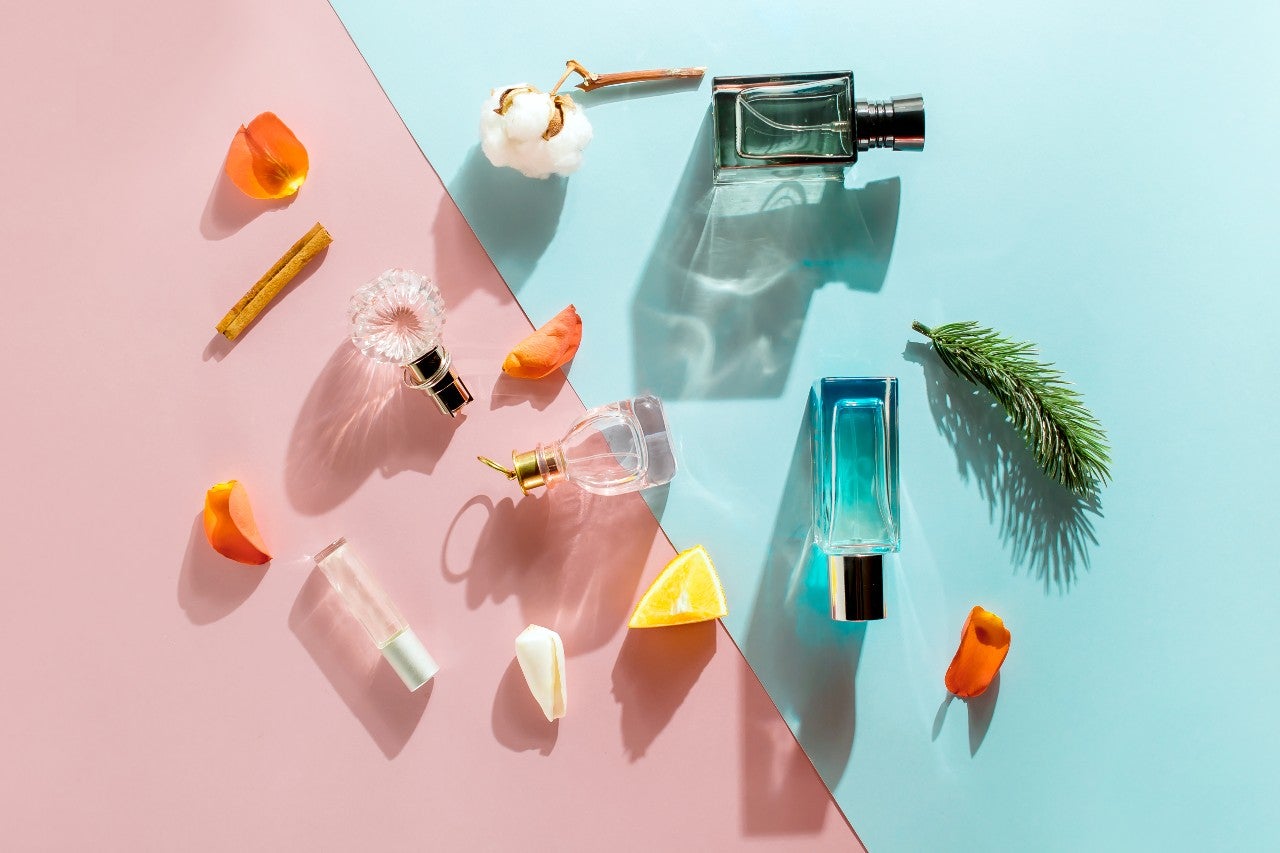 Givaudan, a Swiss multinational manufacturer of flavors, fragrances and active cosmetic ingredients, has unveiled two new fragrances, Phytogaia™ and Thalassogaia™, which are characterised by their relaxation properties that draw inspiration from the natural world. The two fragrances boast a 'nature-conscious' formulation that is claimed to offer a host of health and wellbeing benefits.
Phytogaia aims to evoke forest bathing, achieve a sense of calmness and enhance the consumer's mood. In this fragrance, molecules called phytoncides have been included, which are known for their beneficial properties such as reducing cortisol levels, mood-enhancing or sleep improvement. On the other hand, to create Thalassogaia, Givaudan scientists used ScentTrek™, a headspace technology that captures and analyses the olfactive essence of plants in their own ecosystem to obtain the purest fragrance from nature. In this fragrance, the company designed a unique combination to emulate the marine environment and trigger the calming feeling of being near the sea.
The pandemic has heightened awareness and concern of consumers' mental wellbeing; GlobalData's 2021 Q2 consumer survey reveals that 49% of global consumers are extremely or quite concerned about their mental health. Thus, consumers will seek healthy options that improve their state of mind and reduce fatigue and stress.  Having identified these key areas of concern, Givaudan has investigated how to provide a fragrance that can enhance the consumers' mood and therefore address a developing space that will continue to garner interest during the pandemic recovery period.
Furthermore, the pandemic has made consumers rethink their way of living, as many are opting for eco-friendly, sustainable, ethical, natural or organic ingredients more than before. They are looking to create a healthier and happier home or personal environment through informed purchase choices, making it increasingly important for companies to take a clear stance on socio-, eco-, and ethical issues in order to remain competitive. In May 2021, Givaudan joined Together for Sustainability, a global sector supply chain initiative that aims to deliver a global program to improve supply chain sustainability practices, which will likely ingratiate the company with consumers that share these values. Through this initiative, Givaudan provides transparency of the supply chain and takes responsibility for its sourcing journey.
Moreover, demand for natural and fresh product formulation concepts has increased and continues to do so among consumers, especially younger generations. According to the same survey, 30% of global consumers from GEN Z find floral scents in perfumes are more appealing, the highest response of all age groups. Meanwhile, a further 28% of Gen Z consumers agree that perfumes that have refreshing or revitalising scents are appealing.
Therefore, Givaudan is combining the natural benefits of the environment with the consumer concern on mental wellbeing as a result of the Covid-19 pandemic. These innovations go in line with the consumer searching for natural ingredients and the awareness that their shopping habits has on the environment. Givaudan has witnessed success by choosing to follow the holistic wellbeing trend of looking for products that provide not only hygiene protection to consumers, but also support their wellbeing. Despite the many uncertainties that plagued last year, Givaudan has obtained a strong performance during the first half of 2021, as its gross margin increased to 43.9% compared to 42.2% in 2020.