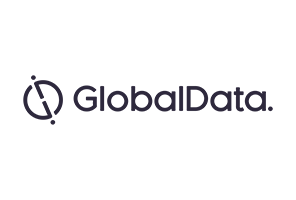 As retailers are struggling to maintain or grow UK sales, particularly offline, rewarding customers for their loyalty and also gathering shopper data to link up the online and offline channels is key to nderstanding shopper behaviour.
Retailers must use loyalty schemes to drive engagement through personalised offers and communication, and to raise customer advocacy of the brand to acquire new shoppers while increasing average basket sizes and purchase frequency of existing customers. 49.5% of frequent loyalty card users stated that being a member of a loyalty scheme encouraged them to spend more money at the retailer, and this is particularly high among 15-24s, of which 71.6% said being a member of a loyalty scheme encouraged them to spend more, versus just 28.5% of those aged 65+.
Loyalty schemes such as the Boots Advantage Card and Tesco Clubcard, which both launched in the UK over 20 years ago have become staples in the wallets of many shoppers. Indeed, four in every five online shoppers in the UK are signed up to a loyalty scheme according to GlobalData's survey of 2,000 UK online shoppers, and while 54.3% of these shoppers are a member of at least 3 or more, many retailers have been late to follow these market-leading players. Marks & Spencer launched its Sparks card in 2015, ASOS launched its A-List program in February 2016, H&M launched its H&M Club scheme in May this year and Spar has launched its mobile payments and loyalty app this month.
With Primark, New Look, Zara, Topshop and River Island all failing to incentivise millennials to purchase through a loyalty scheme in a competitive market, they are missing a trick. Not only are loyalty schemes most influential and effective for increasing spend with the 15-24 age group but major competitor, ASOS, offers an attractive loyalty scheme. ASOS A-List rewards shoppers with a £5 voucher for every £100 spent as well as double points days, discounts for your birthday and, depending on how many loyalty points the shopper has, early access to sales and invitations to events. With millennials increasingly using mobile wallets such as Apple Pay and Android Pay, retailers do not have to implement physical loyalty cards – they can use digital loyalty cards stored in mobile wallets which can also be used as a marketing platform to communicate with shoppers.
Furthermore, 32.6% of online shoppers stated that there was a retailer that does not currently offer a scheme which they'd like to have a loyalty card for, with 50.1% of these shoppers stating they would like a loyalty scheme for Amazon, followed by ASDA, Aldi, Lidl and Primark (see chart). With Tesco and Sainsbury's being some of the first retailers to launch loyalty schemes in the UK, and these having some of the highest number of active loyalty card members, it's surprising that ASDA has not invested to drive engagement with shoppers, particularly as it has lost its price differential to the discounters. Though the consistently low prices at Aldi and Lidl alone are enough to drive shoppers to these stores, they would benefit from being able to collect shopper data via loyalty cards, particularly as they do not stock their full range of products online like other grocery retailers and therefore have limited shopper data in comparison.
The three most important aspects of a loyalty card for consumers are money off vouchers, extra loyalty card points and discounts, with over 90.0% of frequent loyalty card users stating that these were important features of a scheme, while VIP event invitations, entry into competitions and early access to sales online were rated least important. It's clear from this that shoppers want to see their points turn into pounds – price and value for money are also two of the most important drivers of purchases across non-food retail sectors – therefore retailers must ensure that shoppers can clearly track their points and offers via the retailer's app, loyalty card statements and receipts.