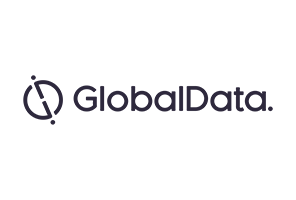 Non-food retailers will continue to struggle this Christmas with sales expected to show year-on-year growth of only 1.2% in the fourth quarter. Volumes are forecast to fall by 0.1% as price rises, which came into play as result of the weakened pound, will discourage cash-strapped consumers from shopping over the seasonal period.
Weak sales in early Q4 may entice more retailers to take part in Black Friday this year, although this runs the risk of bringing forward sales that would have otherwise been made at full price. This will be particularly true for retailers which operate in more challenging markets, with those that sell homewares (which although in the past have been more reluctant to discount their homewares assortments over Black Friday), expected to participate in the event on a larger scale this year.
Food & grocery
After a year of significant inflation, with CPI reaching 3% in September (the highest since 2012), consumer spend will be fought for in the all-important 'golden quarter', with the grocers primed to battle one another to minimise shelf-edge inflation.
The discounters have increased their reach ever further over the past year and we expect they will have a significant impact this Christmas. Substantial investment in the premiumisation of ranges and aggressive store expansion throughout the year, along with growing consumer trust of Aldi and Lidl own brand produce, discounters will appeal to consumers looking to cut back on spend where possible. On the whole, food & grocery will remain more resilient than discretionary spend sectors such as DIY & gardening due to the essential nature of purchases.
Fashion & beauty
After a poor Q3, clothing & footwear retailers will be hoping for some respite in Q4 and an opportunity to end the year on a more positive note. However, Christmas will disappoint many in the sector with another quarter of declining volumes forecast, down 0.6% on Q4 2016, despite retailers' attempts to ignite spending via newness and discounts. Retailers that have traded well throughout the year such as Primark, ASOS, JD Sports, Zara, Very, Kurt Geiger and Selfridges will continue to prosper in Q4 given their compelling and differentiated propositions. Meanwhile, we do not expect to see a reversal in fortunes among those that have suffered in 2017, with the likes of Debenhams, Next, Arcadia and New Look forecast to lose out.
In contrast the health & beauty market will be the strongest performing sector in Q4, with spend up 3.4% and volume growth positive – despite easing marginally on last year. Fragrance and make-up new releases such as Chanel Gabrielle perfume and Fenty and Victoria Beckham x Estée Lauder cosmetics ranges will fuel gifting spend, as will innovation-led skincare items which tap into the 'clean' trend and wellness revolution. Department stores face increased competition this year from ASOS and the online beauty pureplays which are incredibly fierce on price and fulfilment.
Electricals
Although electricals have strong Christmas gifting potential, increased prices will deter consumers from buying this category over the festive period, particularly considering consumers' real income continues to decline, meaning shoppers may opt to trade down this Christmas. Furthermore, as Black Friday becomes a more established event in the British retail calendar, a higher proportion of those who plan to buy electrical goods as presents may purchase these on offer over the Black Friday period, pulling forward Christmas spend at lower prices.
Although overall sales are expected to be tough for electricals over Christmas 2017, there are certain categories that are forecast to grow year-on-year. This year we expect strong gifting sales in the home audio market, fuelled by the increasing demand for smart speakers. Although the Amazon Alexa was launched in time for Christmas last year a second generation model has been released since, boasting better technology and a more aesthetically pleasing design. Furthermore, Google released its own smart speaker 'Google Home' in March 2017 and a mini version in October this year, further encouraging sales in this category. As retailers continue to educate shoppers on the benefits of 'smart living', more consumers will be adding smart appliances to the top of their Christmas lists. Moreover, the highly anticipated launch of the Xbox One X is set for Tuesday 7 November which will drive sales in the long suffering games console market. However, its pre-order stock sold out in the UK in record time, sparking fears that supply will not meet demand over the run up to Christmas, following a similar pattern to the Nintendo Switch, released in March this year, where better than expected sales left retailers struggling for stock for months after its release.
Home
Home will have a tough Christmas in 2017 as subdued housing transactions and reduced disposable income dampens demand. As a result, year-on-year growth in Q4 2017 is minimal for homewares at 0.2% and negative for furniture at -0.6%.
However, homewares will benefit from consumers becoming increasingly concerned about the look and feel of their living spaces thanks to social media trends and shoppers choosing to make small investments in their current homes as they defer moving. Therefore, more discretionary homewares categories, such as home décor, will drive sales this Christmas for homewares. In particular home fragrance will be the strongest performing sub-category due to candles continuing to be a popular gift and an affordable way to improve the ambience of a room.
Online
The online channel will continue to outperform physical sales growth with online pureplays such as ASOS and Amazon set to be the winners this Christmas, drawing consumers online with their vast product offer alongside market leading, fast and low cost delivery propositions. The increased availability of delivery saver schemes this year, such as Next Unlimited, boohoo Premier and New Look's delivery pass, alongside express delivery options being widely accessible, will encourage shoppers to leave online purchases later, having the confidence to purchase right up until the last few days before Christmas. Newly introduced 'try before you buy' delayed payment options being offered by clothing & footwear retailers such as Topshop, H&M and ASOS will further entice shoppers online over the Christmas peak as budgets are constrained by the rising costs of essentials and consumers look for convenient ways to manage their spend.