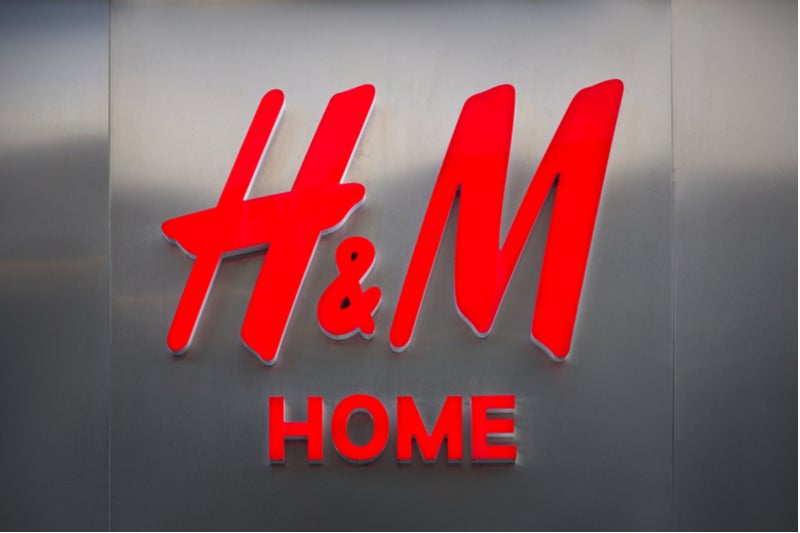 H&M's recently unveiled home decor and furnishings store, H&M Home, has set a high standard of product presentation at its Regent Street outlet in central London.
The store, which opened in April, showcases H&M's ability to incorporate fashion into its ranges and offers design-led pieces at accessible price points in a market that increasingly demands more stylish homewares.
H&M Home 2019
While H&M already operates a small number of standalone home stores in the UK, as well as selling homewares ranges in selected H&M clothing stores, its new location offers a more premium lifestyle feel with a focus on providing interiors inspiration.
Services such as in-store monogramming, allowing customers to personalise homewares pieces from its bed and bathroom ranges, and an instore café and florist, add to its appeal, but it is H&M's design-led products that stand out the most.
The new store highlights how H&M is attempting to take advantage of the opportunities in homewares, recognising the importance of incorporating fashion and being more adventurous in its designs. Its ranges outshine many value competitors and while there has been plenty of time for non-specialist value retailers to invest into this potentially lucrative product category, most rivals have erred on the side of caution focusing on more basic styles, which although modern, fail to offer the design content that more fashionable homewares shoppers are seeking.
H&M has also successfully identified children's homewares as a category to focus on with a strong selection of cushions, rugs and home accessories, taking advantage of parents' desire to create contemporary, child-focused areas. With parents increasingly adopting more open-plan living arrangements with kitchens often alongside dining and family spaces, creating play areas that still fit in with the look and style of the rest of the house and are visually more appealing, is a huge opportunity that H&M is well positioned to exploit.
H&M's pricing strategy has been adapted to reflect the more design-led feel of its home products and stores, with prices more on par with midmarket players, as opposed to value retailers. That said, its products still offer good value, through providing customers with access to more design-led homewares options at midmarket prices. There are more opportunities for product expansion too, and once its ranges are established it should explore introducing wallpaper and more furniture, exploiting its own strength in fashion to offer unique designs.
For now, the retailer's focus must be on building awareness of the strength of its product offering and its Regent Street store opening is a good way of achieving this given its convenience to international customers who often browse the area.
However, it must improve its online operations too, maximising the appeal of products and providing inspiration through room sets and investing in delivery options to encourage more frequent purchases. It should also continue to promote home ranges on social media, particularly Instagram and Pinterest, which we expect to grow as sources of homewares inspiration.