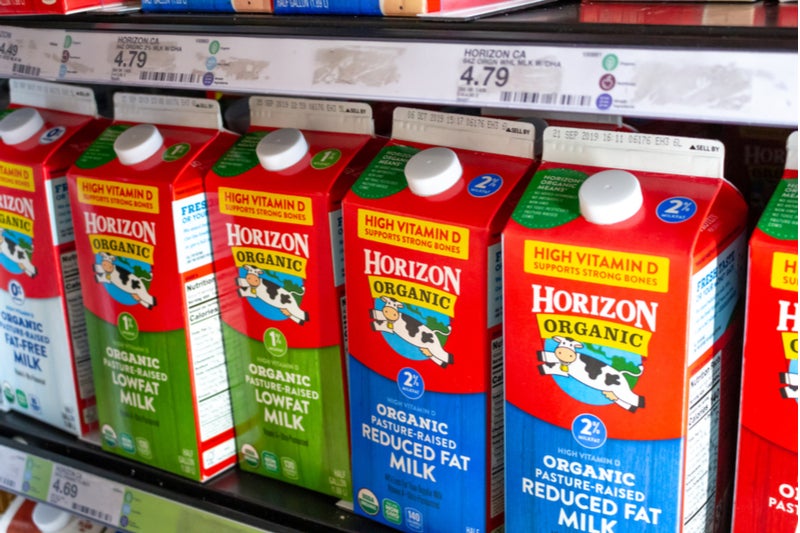 Danone has launched 'Horizon Growing Years' an organic milk specially formulated for children aged one to five years. This bridges the gap between infant formula and standard milk.
This product responds to the current demand for healthy nutrition for children, both in terms of its organic credentials and its formulation.
Toddler milk has recently been growing rapidly in popularity, with an overall increase of 26 per cent in value from 2012 to 2018. GlobalData estimates that growing-up milks now account for a quarter of value sales.
Danone already has a foothold in organic baby food in the shape of its Happy Family Organics subsidiary, acquired in 2013. In addition to its broad range of meals and snacks, Happy Family also sells powdered organic infant formula. It markets products for different aged children under the Happy Baby, Happy Tot and Happy Kid brands.
Horizon Growing Years contains a number of nutrients specially formulated for young children. Many of these are also commonly found in infant formula. These include
DHA — which is claimed to support brain health
choline — to transport DHA around the body
prebiotics – to encourage the growth of good gut bacteria
vitamin D and calcium — to aid bone growth
Brand loyalty could be key for success
Interestingly Danone has chosen to use the Horizon brand rather than building on the loyalty of its Happy Baby customers. Horizon markets a broad range of organic dairy products. However, they decided to position Horizon Growing Years first as an organic milk product and second as a product for growing children.
It may be that Danone has missed a golden opportunity here. Co-branding the product as Horizon Happy Kid would have allowed them to exploit brand loyalty from two different user groups. This would also enable them to bring the Happy Family range out of the baby food aisle and into the mainstream.