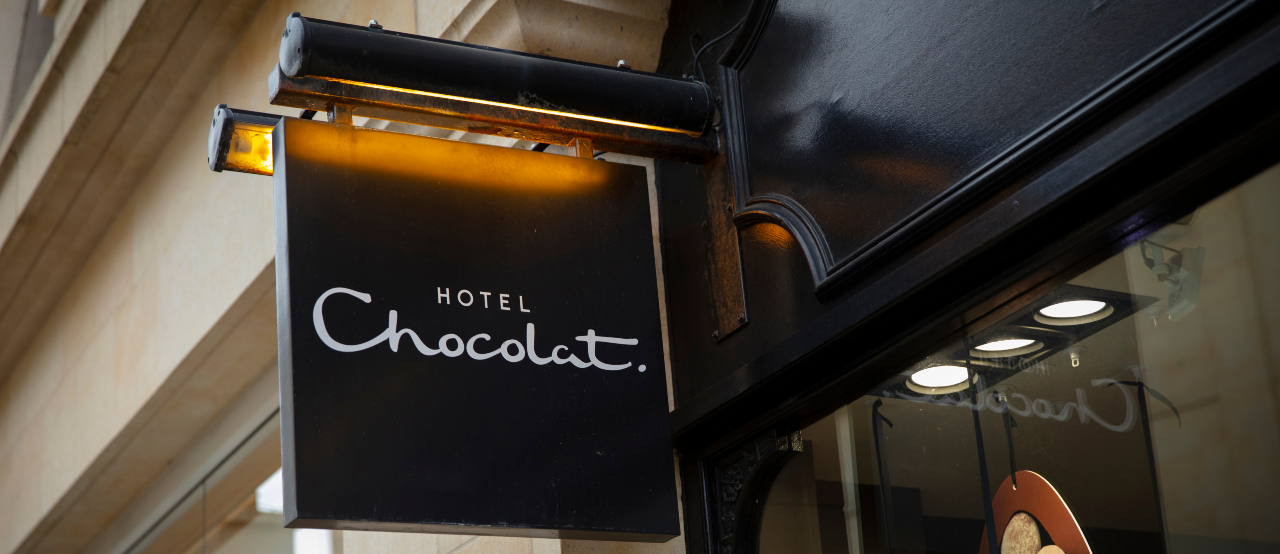 Premium British chocolatier Hotel Chocolat has managed to maintain sales growth despite a 14% decline in revenue in H2 as it was afforded some protection from the impacts of Covid-19 by its strong online offer, subscription services and innovative gifting proposition. The retailer's H2 included the 12-week period when UK stores were closed including Mother's Day and Easter, two of Hotel Chocolat's three biggest gifting occasions. To mitigate sales losses, the retailer redistributed Easter stock from stores to its distribution centre to be sold in bundles online as its product range was reduced initially to help manage social distancing, restricting online sales. Hotel Chocolat's profit before tax and exceptional items plummeted, impacted by the higher costs of operating online.
Though Hotel Chocolat has not stated its online sales for the period, for the first 12 weeks of FY2020/21 44% of its sales were online, a 150% increase versus last year, a testament to the retailer's investment in its online proposition over the last few years. It previously focused on opening stores as its locations have strong destination appeal, with investments in its cafés and experiences keeping stores relevant and exciting. Covid-19 has stalled this for now, with new store openings paused as the retailer plans to review locations when leases run out depending on store performance, with its branches in travel hubs and larger city centres particularly affected by a lack of footfall. The retailer is instead focusing on international expansion, partnering with The Hut Group to develop its online presence in the US where there is significant potential for growth.
As consumers cut back on non-essential spend in light of financial uncertainty, Hotel Chocolat will suffer as a premium retailer, but its VIP loyalty scheme, which has 50% more active members than last year, will partially shield it from this. The retailer is also investing to deal with the long-term shift to online, with the fit-out of its expanded distribution centre able to provide 100% more capacity and the flexibility to shift stock between physical, online and partners in time for the winter 2020 sales peak. The retailer is also continuing to innovate, creating new products to build its brand appeal, such as vegan gift boxes and Velvetiser lattes, capitalising on shoppers wanting to recreate the café experience at home.