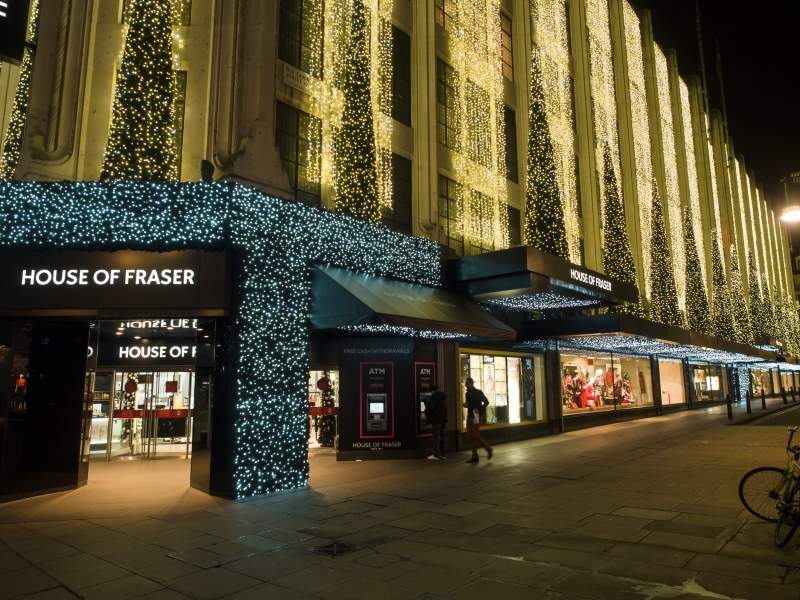 Another week, another retail company voluntary arrangement (CVA) announcement. This time it's House of Fraser's turn, and while CVAs are often only delaying the inevitable, this one does at least come with the promise of a cash injection to invest in the remaining stores, which have been starved of investment in recent years. Terms of the CVA have yet to be revealed, but with reduced rents and the closure of weaker stores, House of Fraser's brand is not beyond repair. Should landlords agree to the CVA, C.banner, the Chinese owner of Hamleys, will take a 51% stake in House of Fraser, which is expected to bring a significant capital injection.
Unlike recent CVAs from New Look, Toys R Us and Mothercare, which have in part stemmed from unnecessarily large store portfolios, House of Fraser has just 59 stores across the UK and Ireland. A number of its legacy stores are in second or third-tier locations and with falling footfall on local high streets as well as little investment to make stores a destination for shoppers, House of Fraser is suffering more than other UK department stores.
While House of Fraser is not alone in its challenges, its disastrous online sales, which declined 9.8% in H1 2017/18 following the implementation of a new £25m website platform, mean that the retailer has been unable to prop up its total performance and weather the retail storm. Turning its online sales around over the coming months will be key to ensuring a positive future performance for the retailer. Though its latest 'Blackout' campaign is clearly aiming to drive both engagement and sales both instore and online, its continued run of discounting is unsustainable and will do little to help its operating margin, which was just 1.1% in its full year 2016/17. House of Fraser desperately needs investment to create stores in which it has the confidence to keep stock at full price for longer.
GlobalData research shows that just 16.2% of UK consumers have shopped at House of Fraser in the past year. This is significantly lower than that of Debenhams (41.3%) and John Lewis (32%), showing that House of Fraser provides little in terms of differentiation to attract shoppers. Just 60.1% of consumers scored House of Fraser between 7 and 10 for range of brands, far lower than Debenhams (72.2%) and John Lewis (81.9%), showing that it needs to revamp its own-brand and branded offer to attract shoppers. Investment in its own-brand ranges will be necessary to steal shoppers away from its counterparts, Debenhams and John Lewis, which are also focusing on their own brand, exclusive offer.
For more insight and data, visit the GlobalData Report Store – Verdict Retail is part of GlobalData Plc.