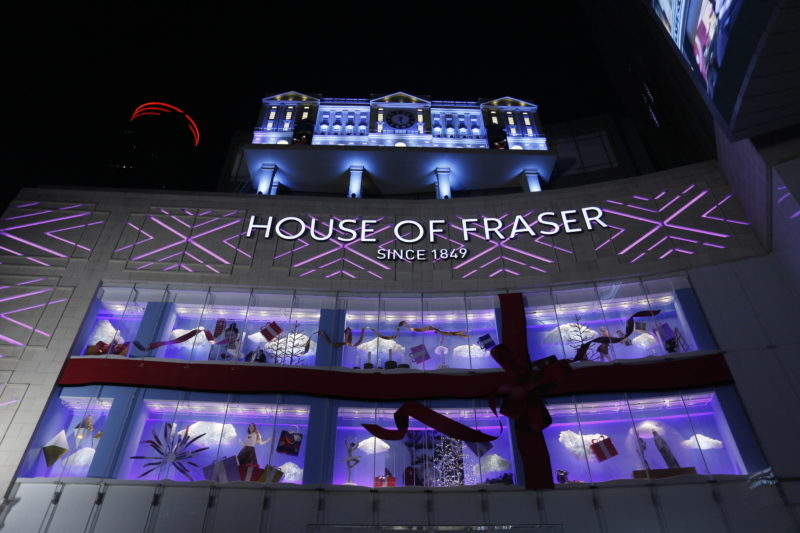 Despite announcing plans to reduce its store numbers from 59 down to 28, focusing on fewer stores and its online channel will not be enough to ensure the House of Fraser's success in the competitive UK retail environment. The retailer must significantly improve its product offer and store environment to attract customers back while also enhancing its online proposition.
In FY 2017/18 results announced yesterday, House of Fraser's gross transaction value (including sales taken from concessions) fell 5.9% with operating profit down 37.7% leading to operating margin falling from an already low base of 2.4% in 2016/17 to 1.6%.
The retailer's main problem is that it does not have a clear point of difference in a crowded market and in a climate where consumers are cutting back on discretionary items, House of Fraser has failed to give shoppers a good enough reason to buy. Midmarket department stores are struggling and have come under threat from all angles in recent years. Online pureplays including ASOS and Amazon offering a vast product range and convenient fulfilment options have grown at a rapid rate, stealing share from stagnant department stores while clothing specialists have upped their game by branching out into homewares and beauty and threatening the traditional department store players.
Pursuing the premium market
Luxury department store retailers offering a unique shopping experience such as Selfridges and Harrods are outperforming thanks to their aspirational product ranges and innovative and unique stores. By reducing the number of branches it operates, House of Fraser will be better able to create an exciting store environment focusing on a strategic plan for individual stores or small groups of stores, to tailor both its product offer and instore experience to the target customer. The retailer's plan to concentrate on premium brands will help to elevate the store environment and also set the retailer apart from close competitor Debenhams, while capitalising on the forecast growth in luxury products.
The online channel will be expected to pick up sales that will be missed from store closures so House of Fraser must ensure its website proposition stacks up against the high standards set by online pureplays to succeed. Re-platforming its website in April 2017 had a negative impact on online performance and has been a real setback, causing the retailer to fall behind other multichannel clothing specialists. House of Fraser plans to implement personalisation and a loyalty scheme in 2019 but as its competitors already have assets like these in place, it really must act quickly to implement tools to drive digital sales.
Though House of Fraser will be hoping clothing concessions sales from shuttered stores will be transferred to their online channel, it is likely that these sales will be split given the wide availability of many of their brands. Sales are likely to shift to the brands' own websites and possibly nearby stores, as well as other online branded destinations such as ASOS or Next and other department stores such as John Lewis and Debenhams.
For more insight and data, visit the GlobalData Report Store – Verdict Retail is part of GlobalData Plc.