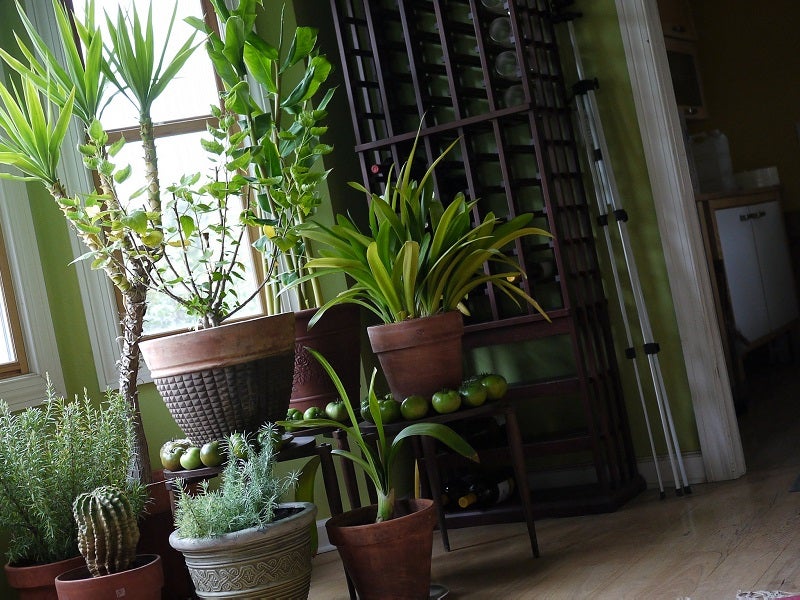 The health and wellness trend is encouraging millennials and those in urban areas in the UK to purchase house plants. To win market share, gardening retailers need to adapt the way they present their offer, in a way which attracts consumers who are looking for plants to improve their wellbeing, but who lack knowledge of plant care.
More than a third of house plants were purchased to improve air quality in the home
Almost a third (32.7%) of consumers said they purchased an indoor plant in the past year. Penetration is highest among consumers in London, which demonstrates their appeal for consumers in urban areas lacking their own outside space.
Source: GlobalData
The main reason for purchases was decoration; however, 34.0% of those who purchased did so to improve the air quality in their homes. Concerns about air quality have been heightened by news reports about pollution levels in cities, and 44.7% of Londoners cited improved air quality as the reason for purchasing an indoor plant.
But this preoccupation with air quality can also be attributed to a broader health and wellness trend, which has encouraged purchases across many categories of homewares, from mattresses to hydration products, as consumers seek to purchase items which they feel will improve their wellbeing. Millennials in particular are buying into this trend: more than half of 25-34 year olds who purchased an indoor plant did so to improve the air quality in their homes. They are also the most likely age group to buy an indoor plant to use in health and wellness remedies (this was stated as a purchase motivator by 9.6% of 25-34 year olds).
Source: GlobalData
Gardening retailers must try to appeal to younger consumers with less experience of plant care
Younger consumers tend to lack gardening knowledge, and start-ups such as Patch have been quick to respond to this customer's needs. Patch is an online pureplay which has been trading since 2015. It targets "the clueless urban gardener" and organises its ranges according to what conditions suit each plant, such as exposure to light and wind, and which plants are child and pet-safe. In addition, Patch has targeted younger customers through its use of social media, particularly Instagram to advertise.
In contrast, garden centres assume their customers have an understanding of which plants to choose and how to look after them, and this can alienate younger consumers. To capture spend from this demographic, retailers should ensure they are communicating health and wellness properties of different plants, as well as communicating clearly how they should be cared for.
Source: GlobalData's Monthly Spend Tracker report, December 2018. The survey data is taken from GlobalData Retail's monthly survey of 2,000 UK shoppers.