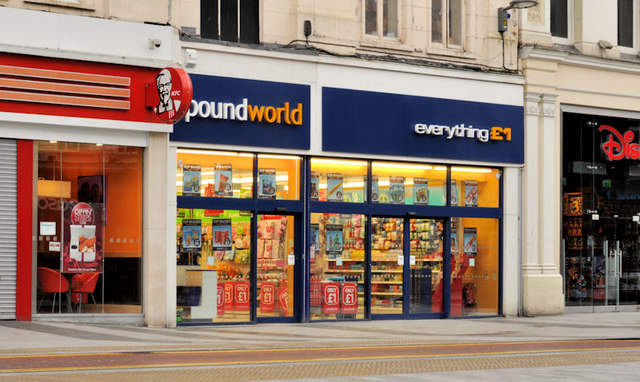 With the Poundworld name set to disappear from high streets by early August, it is easy to assume that the "usual suspects" of trading challenges are responsible. Higher supply costs stemming from Brexit, ferocious competition amongst discounters and rising wage costs were all touted by Poundworld as the pillars of failure. But as true as those reasons are, there were also several self-inflicted wounds that could have been avoided.
As with retailers across sectors, differentiation amongst the discounters remains the key to growth; and one misstep by Poundworld was a failure to offer shoppers a reason to choose them over Poundland, B&M or Home Bargains. Poundland is thriving on the back of its recent expansion of value clothing brand Pep&Co, and B&M is expanding into food and offering larger items such as outdoor furniture. Poundworld failed to find a USP, and without it consumers were quick to switch to a retailer that did.
Falling footfall was exacerbated by a loss of its credibility amongst consumers: following difficulties in credit insurance, the discounter struggled with stock availability over the all-important Christmas trading period in 2017; inevitably leading to a loss of custom to rivals Poundland and B&M.
UK discount market: market share of top nine players
Unfortunately for Poundworld, adverse currency changes arising from the 2016 referendum hit it harder than most. Its smaller market share than B&M, Home Bargains and Poundland meant that international buying power was weak in comparison. This proved to be fatal, with its high reliance on the now more expensive overseas imports crippling its operating profits.
While Poundworld can't be blamed for the fallout of the referendum result, it is responsible for its attempt to mitigate its impact through a poorly executed multi-pricing strategy. Its rapid repositioning backfired, leaving shoppers confused about what to expect when walking into a store.
Putting all of the blame on Poundworld's shoulders may seem a little harsh. Macroeconomic conditions have affected numerous retailers across the British high street this year, including household names such as New Look and Toys R Us. But for the seemingly impervious discounters, the death of Poundworld will send out a clear message: the physical retail landscape is a treacherous one to all.