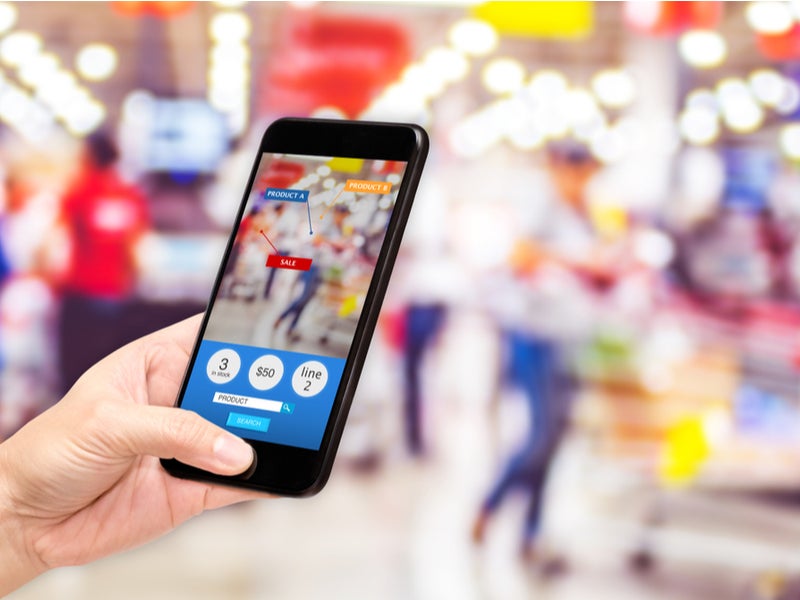 GlobalData research has found the top retail tech influencers based on their performance and engagement online. Using research from GlobalData's Influencer platform, Verdict has named five of the most influential people in retail tech on Twitter during Q1 2020.
Biggest influencers in retail tech: The top five in Q1 2020
Evan Kirstel is the co-creator and chief digital evangelist of eViRa Health, a digital marketing consultancy. A top B2B influencer, he has worked across brands such as IBM, Intel and AT&T to achieve massive scale across IoT, blockchain, cloud, AR, VR, big data, cybersecurity, and analytics.
Twitter followers: 285,163
GlobalData influencer score: 100
This scanner uses infrared technology to let you pay with your finger! #NRF2020 #FinTech #technology #payments #retail #retailtech pic.twitter.com/J1SS09b1u4

— Evan Kirstel #RemoteWork (@evankirstel) January 12, 2020
Neil Saunders is a retail tech consultant and analyst. He works with retailers and those connected to the industry to help make informed commercial decisions. He currently serves as managing director of GlobalData Retail, Greater New York City Area.
Twitter followers: 21,005GlobalData influencer score: 62
🇬🇧 Fashion retailer Next to reopen its website two weeks after it shut down over coronavirus fears https://t.co/toaodTA1ty

— Neil Saunders (@NeilRetail) April 13, 2020
Vladimer Botsvadze is a top marketing, sales, retail, and management influencer. He is a member of the Argonauts, and is also a keynote speaker, professor and commentator. He specialises in areas such as digital marketing, content marketing, influencer marketing, social media, and more.
Twitter followers: 56,785
GlobalData influencer score: 59
A @Tesla owner was not at home to receive his @Amazon delivery – his solution was genius! #innovation #tech #IoT #digitaltransformation #AI #business pic.twitter.com/03DVWNMKM3

— Vladimer Botsvadze (@VladoBotsvadze) October 18, 2018
Sanford Stein is a retail tech consultant who launched Retail Speak in 2014. This is a linkedIn platform that facilitates the sharing of ideas on all retail topics. A contributor to Forbes, Stein has catered to clients such as Andersen Renewal, Carlson Wagonlit Travel, Brunswick Billiards, and more. He specialises in all aspects of trending and brand application and has also become a notable speaker on these topics.
Twitter followers: 6,391
GlobalData influencer score: 56
FROM STORING TO EXPLORING In a world of unified commerce, floor and shelf space should not compete with click pace; it should complement it. https://t.co/Dw6VQCRs5T #retail #retailtrends #unifiedcommerce #thenewretail #harmonizedretail #customerexperience #CX #retailing #storing

— Retail Schmetail (@Schmetail) March 2, 2020
Mike Schiemer is a digital marketing consultant at Bootstrap Business. He currently specialises in Blogger Outreach, and has provided social media and content marketing for companies including Allstate Insurance, Reebok, GNC, Uno's, and DuPont, among others.
Twitter followers: 224,130
GlobalData influencer score: 55
How Retailers Are Utilizing AR & VR Tech https://t.co/VeROrxCM6n / #AR #VR #AugmentedReality #VirtualReality #MixedReality #Retail #RetailTech #Retailers pic.twitter.com/aY7nbdaIAo

— Mike Schiemer (@MikeSchiemer) March 19, 2020