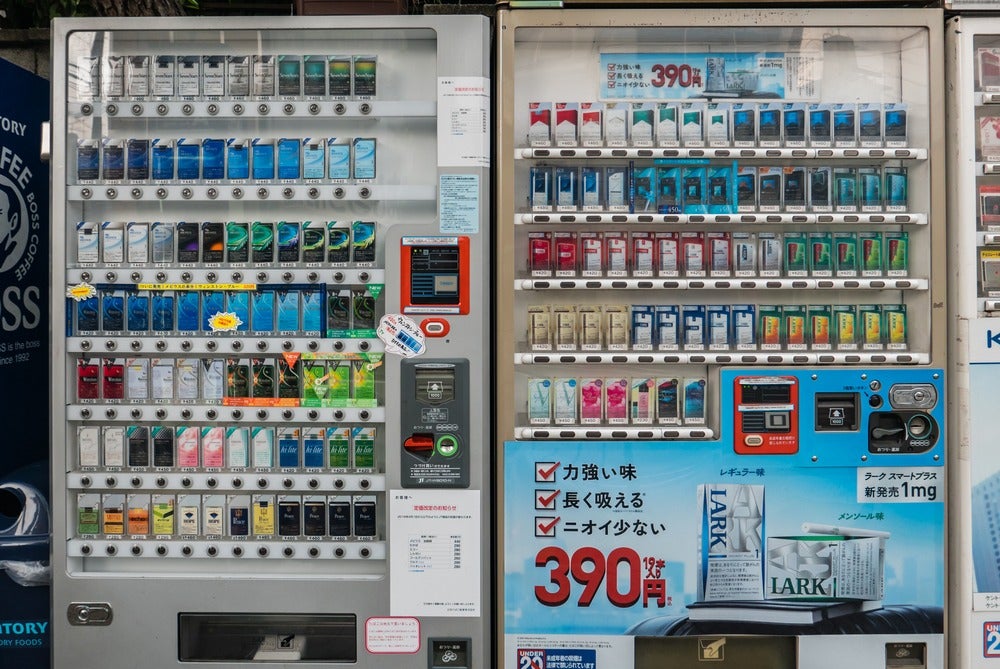 Tobacco heating products in Japan are entering a new phase following recent launches by Japan Tobacco (JT).
Japan is one of the largest new generation heat-not-burn (HnB) tobacco markets in the world where iQOS, a smokeless tobacco device, by Philip Morris is the market leader.
Although e-cigarettes have gradually become globally recognised as a smoking alternative, in Japan liquid containing nicotine is banned but HnB products are permitted.
HnB products are promoted as a less risky and cleaner option and it has been gaining in popularity across the county recently.
Philip Morris and Japan Tobacco
That said the market leader's market share growth is showing signs of slowing. According to 2018 financial results, the domestic market share of iQOS increased consistently every financial quarter until Q1 2018, after which it began to slow.
Tobacco companies, including Philip Morris, view the HnB products as an innovation with the potential to become a core business.
Yet the market leader's slowdown may suggest the Japan market has reached a point of maturity, with innovation having reached all the potential smokers interested in trying a reduced-risk, HnB product. Manufacturers may need to discover new customers if they are to grow their business further.
To achieve this aim, an understanding of what Japanese smokers are looking for in a product is crucial. GlobalData's Q3 2018 consumer survey identified smokers' top three influential factors.
Japan: top three factors that always or often influence buyers when choosing a tobacco product, 2018
Heat-not-burn innovation
In November 2018, Philip Morris launched its new iQOS HnB products, the iQOS 3 and iQOS 3 multi. Improvements on the previous version include shorter charging time, lighter weight and more colour options.
Also, JT has expanded its Ploom Tech range, encouraging smokers to use multiple products from the range.
JT was a latecomer to the heating tobacco segment. Philip Morris launched its first iQOS in 2014, British American tobacco followed with its GLO in 2016 and JT only released its Ploom Tech in 2017. At one point it faced difficulties failing to keep up with the demand for Ploom Tech tobacco capsules production.
JT now seems poised take on Philip Morris for its share of the HnB market. JT says its Ploom products heat tobacco at a different temperature allowing smokers to experience different tastes.
The original Ploom Tech, for example, heats tobacco at a low temperature which produces less smell, yet the new Ploom S with high-heat can produce a "satisfying rich tobacco taste".
Also, although HnB devices are generally sold in manufacturers' flagship stores or online, JT plans to develop its sales channels so that convenience stores stock Ploom Tech devices.
JT's plans are expected to escalate the competition.
Japan's tobacco heating product market seems to have entered the next phase – to maintain and cultivate new customers. How smokers respond to the new products will be interesting to observe in 2019.