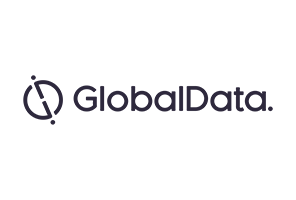 Global GDP growth is stable, with the IMF forecasting a 3.6% rise in 2017. The US and China, the world's two largest economies, have low unemployment rates and pent up consumer demand driving consumption. Europe's monetary woes seem to be behind it. Stock markets around the world keep breaking record highs, inflation is low, and interest rates are slowing climbing back to normal levels.
All economic indicators show that everything's going well – so why are young people still feeling insecure about their jobs?
The disconnect between the official numbers and how people feel in the real world is stark with economists saying the global economy has recovered from the Great Recession while young adults continue to suffer from its lingering effects. According to GlobalData's Q1 2017 global survey, 68% and 67% of gen X'ers and millennials respectively are concerned about becoming unemployed compared to only 58% for baby boomers.
Young people suffered more from the recession than their older colleagues because their inexperience meant that they were the first employees to be made redundant. And with an unusually weak and slow recovery – young people are anxious about the future.
Gig economy – low security
Many young people coming of age during the 2008 recession, particularly in western countries, saw wages cut and jobs disappear while living costs continued to rise. This hurt consumer spending and confidence and continues to impacted their perceptions of jobs as being transient or short term as opposed to the traditional 'job for life' that baby boomers and the silent generation came to expect.
The legacy of the 2008 recession: low wage and low productivity growth also continues to negatively affect many gen X'ers and millennials job prospects as companies can't pay higher wages or offer the same job security or benefits to the same extent than they could pre-2008. This issue is being acerbated by the so-called 'gig economy' that offers young adults a chance to make money but with very few traditional workplace benefits, such as job security or long term employment.
Consequently, this feeling of job insecurity is omnipresent for many young adults and isn't easy to solve in the short term without an improvement in productivity. This means that consumer spending and confidence will continue to be hindered amongst some of the most important consumers in the world.
As such, young people might have to get used to job insecurity as the new normal which will mean these consumers will be more cautious about their spending on non-essential goods. FMCG companies therefore faces an existential threat in the coming years if young adults as a combination of low spending and rising food prices will deter these consumers from indulging themselves and overspending.