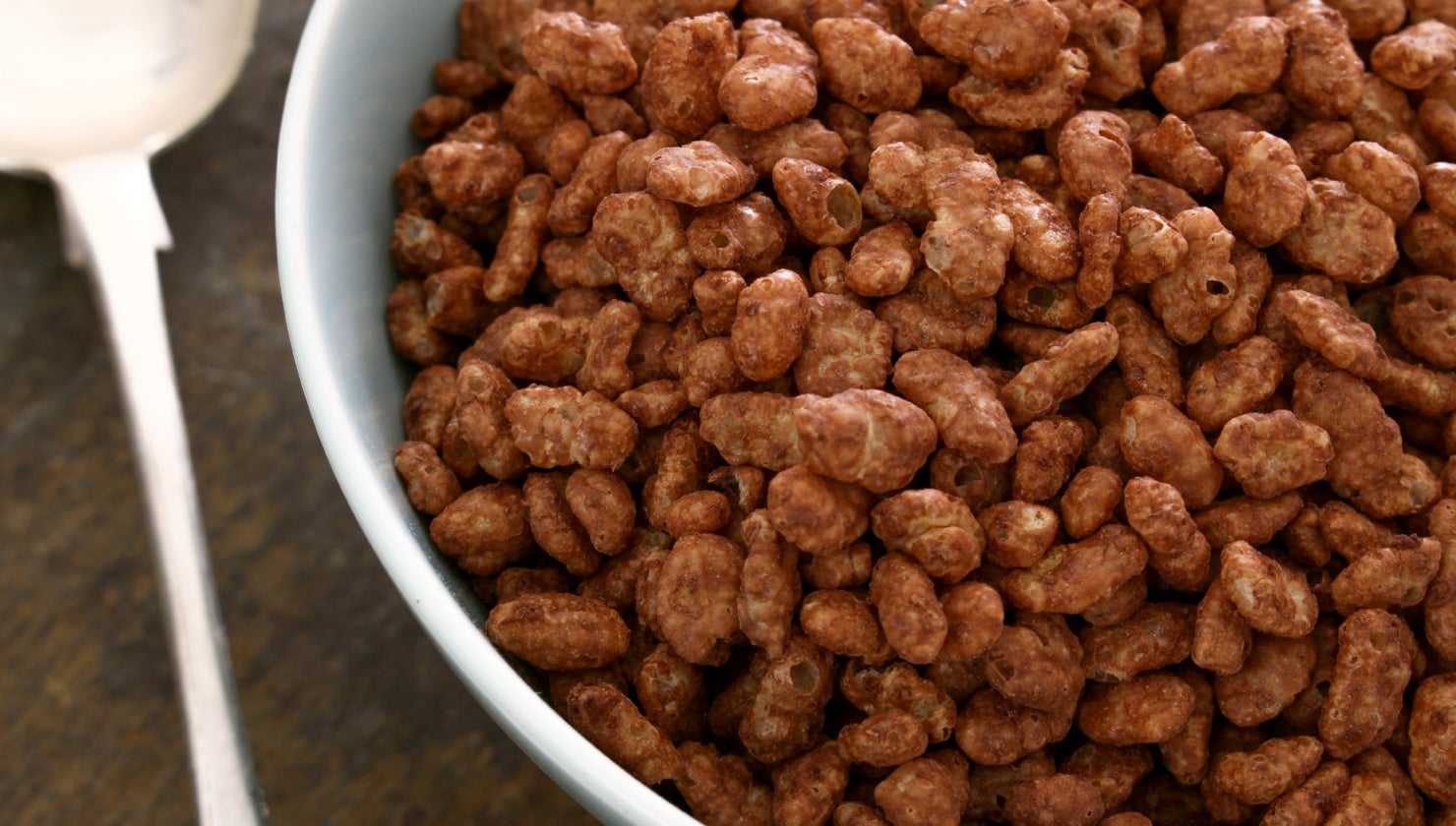 As part of Kellogg's commitment to reducing sugar in kids' breakfast cereals, it has launched two new products, Loops and Mega Pops, to target consumers looking for healthier choices, especially when purchasing for kids.
The new cereals are part of the Coco Pops branding, making them familiar to consumers with the same colourways, logos and mascot, bringing a sense of trust and a risk-averse mindset when purchasing a lower sugar launch. As well as low sugar, the cereals also feature a range of other attractive health claims to gain a competitive advantage in a saturated cereal market.

The non-HFSS (non-high fat, salt or sugar) cereals successfully target parents who are looking for lower-sugar cereal options for their children. In the UK, 38% of consumers look at the sugar content of products when deciding how healthy they are, with 54% associating low sugar attributes with a healthy lifestyle. This indicates that approximately half of UK consumers are actively looking to purchase low-sugar products in order to make healthier choices. Coco Pops Loops and Mega Pops would align with this, and especially with parents purchasing products for their children. The cereals also claim to be high in fibre and to contain iron and vitamin D, further emphasising their health benefits in comparison to traditional chocolatey cereals in the UK market.

Despite being part of the Coco Pops umbrella, the cereals come in new shapes and textures (hoops and rocks), which are appealing to kids and offer a more exciting consumption experience. In the UK, 24% of consumers are always influenced by how enjoyable or unique a product or service is. This rises to 29% of UK consumers with children aged between 7 and 9, suggesting that consumers with young children are more inclined to purchase novel and exciting products to appeal to their kids and encourage consumption.
Cereal brands in the UK are faced with a difficult market to navigate due to enhanced regulations regarding sugar content when marketing products aimed at children. This has led brands including Kellogg's to launch non-HFSS products in order to combat these restrictions. Whilst these are often a success if executed correctly, it is a risk that brands take – and sometimes the products are a failure. Kellogg's must acknowledge this to ensure that Coco Pops Loops and Mega Pops are well-positioned in the market. 54% of UK consumers strongly or somewhat agree that it is confusing to understand which products are healthy for their children to consume, making it important for brands to clearly emphasise health claims that are familiar and relevant to product packaging.
When purchasing products for their children, 24% of UK consumers are put off buying alternative products (including variations that are low in fat, sugar and so on, or do not contain them) because they do not think the children will like the taste or flavour. 16% stated that they do not think they will like the texture. Brands that are launching healthier alternatives aimed at kids must therefore ensure that these attributes are desirable in order to succeed. In 2022, Nestle's non-HFSS cereal "Shreddies The Simple One" was discontinued as it failed to meet the mark with taste and texture.
It will be interesting to witness the success or failure of Kellogg's new cereals in the hope that they can aid the UK kids' cereal market in a movement towards an emphasis on health and encourage other brands to follow suit. Kellogg's recently reduced the sugar content in its original Coco Pops cereal by 50%, which has been a success. However, it is important for brands to consider the value of creating new product variations as opposed to reformulating traditional cereals in order to prioritise consumer satisfaction and retain loyalty.