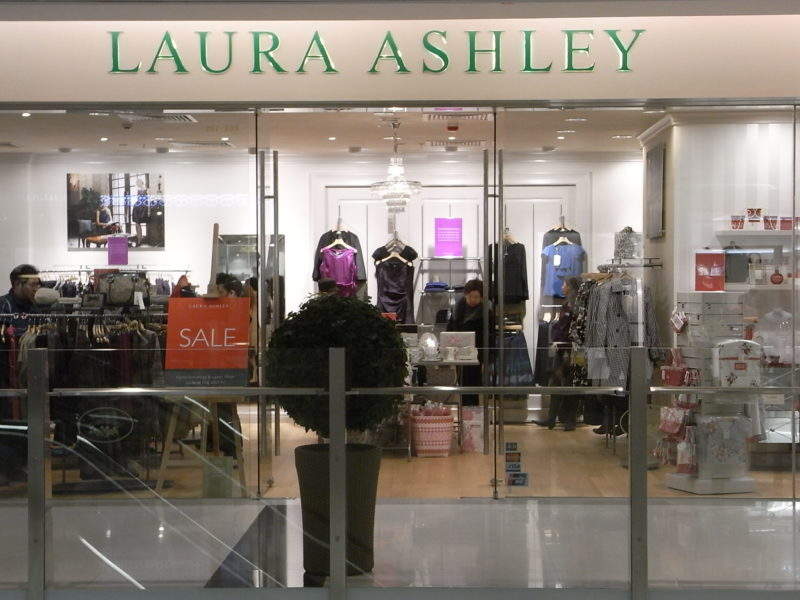 Last week's H1 2017/18 results from Laura Ashley were disappointing, yet unsurprising. The retailer's UK sales fell 7.7% and furniture l-f-l sales dropped 4.4% – reflecting a tough market for furniture, but also a brand that has lost relevance with shoppers over the past decade. Laura Ashley now has three core priorities it needs to address: its brand perception, store portfolio and online offer.
Rejuvenate the brand
Laura Ashley's product and brand is regarded as conventional and appeals to older shoppers. Its brand image dissuades young consumers from shopping with Laura Ashley, which is detrimental in the long term as not only do these consumers move home more frequently, they are the ones who, if loyal, could age with the retailer. Meanwhile, up-and-coming furniture and home retailers such as MADE.com and Loaf are quickly gaining traction among young furniture shoppers through engaging sites, heavy investment in marketing and immersive showrooms.
Laura Ashley needs to refresh its brand, introduce new product ranges and designs, and engage with a high-profile brand ambassador to create excitement.
Close UK stores
Laura Ashley's operating profit has declined 51.4% from 2013 to 2017 and profits are expected to worsen still as the home and fashion retailer issued its third profit warning in 12 months yesterday. Closing stores is crucial to address profitability with the retailer having too many loss-making UK stores. The retailer must prioritise closing stores as leases come to an end.
Improve online performance
Laura Ashley's website needs investment in its design and product displays, as well as its delivery services. The retailer praised its online sales growth of 5.1% in H1 2017/18, but in reality it is behind competitors, underperforming the total UK online market and losing market share online.
Online is the leading method of research when shopping for upholstery, according to GlobalData's living room furniture survey, and what consumers see on a website often dictates whether visiting a store is worthwhile. However, a consumer browsing Laura Ashley's website for upholstery is presented with an array of beige sofas against a white backdrop and the ability to see the furniture in different fabrics and angles is inconsistent across items.
The upcoming launch of Laura Ashley's new website in H2 2017/18 should focus on giving consumers a clear impression of its ranges and adding more functionality, such as a 360-degree view and images of products in room displays. The retailer should also consider launching free click & collect and next-day delivery options to increase online conversion of its homewares and clothing offer.