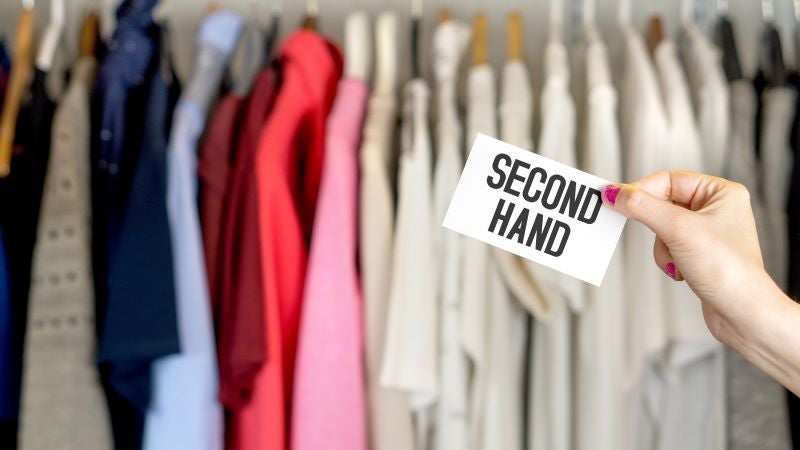 In a move from its previous partnerships with fast fashion brands, Love Island has decided to dress 2022 UK contestants in second-hand clothes.
The hugely popular dating show will partner with eBay.
This comes on the back of previous criticism from sustainability campaigners regarding its promotion of fast fashion retail.
Love Island strives to become more eco-friendly
Love Island has become synonymous with fashion trends in recent years, with contestants debuting several outfits in a single episode. This has led to sponsorship from fast fashion brands including Missguided and I Saw It First.
I Saw It First has sponsored the UK show for the last three years. The brand retails clothes for as little as £2.80.
As such, the show has received much criticism for its promotion of fast fashion.
However, in a big shift for Love Island 2022 contestants will be dressed in second-hand clothes as ITV partners with eBay.
Executive producer Mike Spencer has described the move as the show striving to "be a more eco-friendly production".
Consumer increasingly aware of the impact of fast fashion
Consumers have become increasingly concerned with sustainability. Particularly, there has been a growing awareness surrounding the impact of fast fashion on the environment.
Greenpeace has described how approximately 300,000 tonnes of used clothes are buried in landfill or burned each year.
This growing awareness is resulting in a shift towards more sustainability in fashion, for both consumers and brands.
There has been a proliferation of second-hand shopping apps including eBay, DePop, and Vinted. Similarly, social media sites such as Facebook offer marketplaces for consumers to sell pre-loved goods.
Retailers including H&M, M&S, and Schuh now offer recycling schemes where consumers can drop off used clothing and footwear in exchange for vouchers for new purchases.
Love Island's switch will encourage sustainable shopping
This move towards sustainability will continue to grow. Love Island's switch to pre-loved clothing will help to encourage this trend further.
Viewing figures for the UK show can reach up to three million and the influence it has on consumer purchases is evident. In 2019, I Saw It First saw a 67% surge in sales and a 254% growth in Instagram followers on the back of the show. When one of the brand's dresses was worn by contestant Molly-Mae Hague, it sold out in 10 minutes.
Consumers seeing Love Island contestants in pre-loved clothes will help to remove any remaining stigma surrounding second-hand items. eBay is likely to see a surge in traffic to its site on the back of the show.
However, despite encouraging consumers to consider pre-loved items, the show will continue to play a part in promoting consumerism and fast fashion as it spits out yet more influencers.