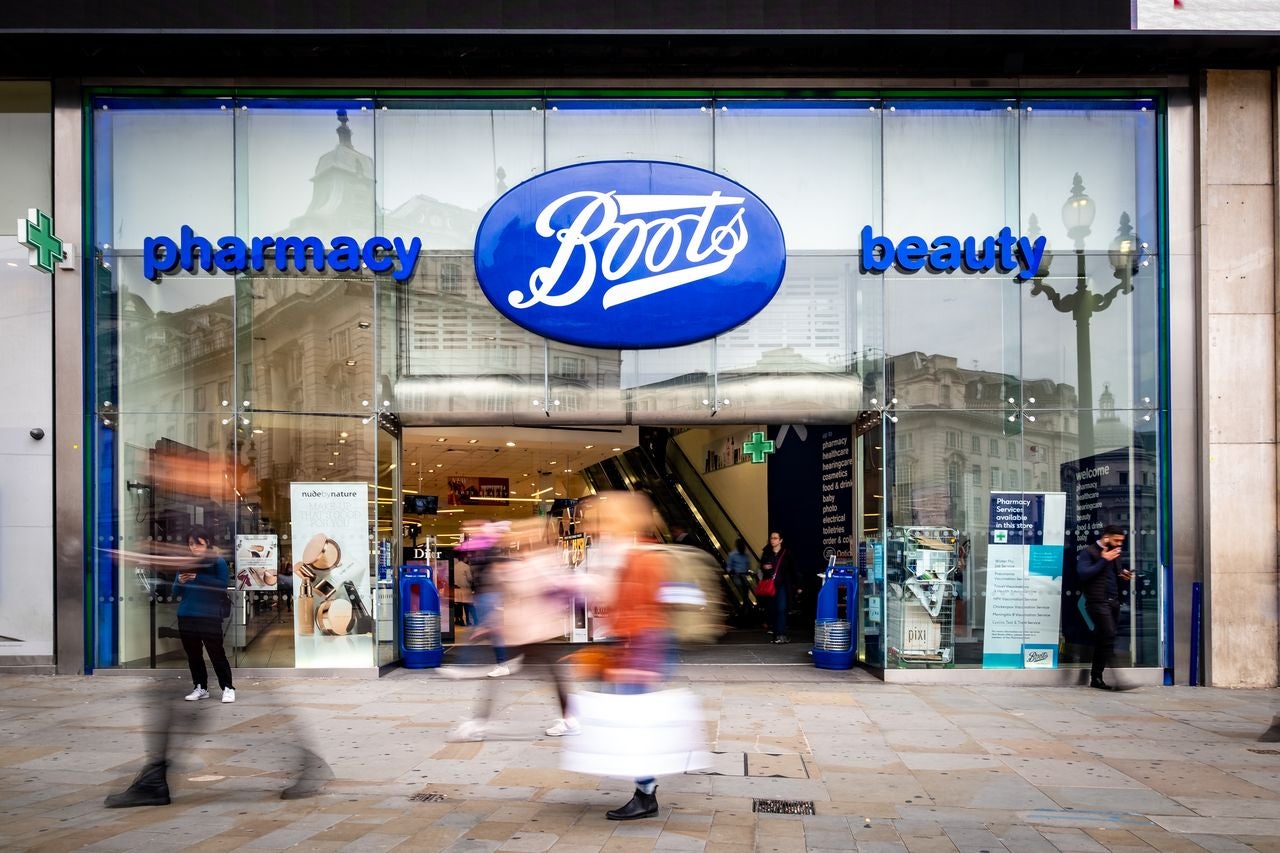 As the cost-of-living crisis continues and inflation rises, value for money and price have become increasingly important to consumers. GlobalData's monthly survey highlighted that consumers are still trading down for essential purchases, with 32.0% of consumers stating that they will buy cheaper toiletries from the same retailer*. If consumers are not trading down, they are switching to different retailers in search of the best price as loyalty has become a less important driver of where people shop. The same survey found that 26.7% of consumers* were switching from Boots for their beauty shopping, in favour of retailers such as Aldi, Savers and Home Bargains.
Boots is faced with shoppers who are increasingly savvy at finding discounts, and who have little loyalty to retailers in search of the best price for products as inflation rises. This is more likely for certain products in the health & beauty sector, as consumers will trade down for everyday items such as shower gel, unlike for others such as perfume where they may be more brand and/ or product loyal. For essential toiletry purchases, 20.3%* of consumers said they were switching from Boots in favour of Aldi, Lidl, and other value retailers.
Where consumers are switching from/to for their beauty shopping
All figures are percentages.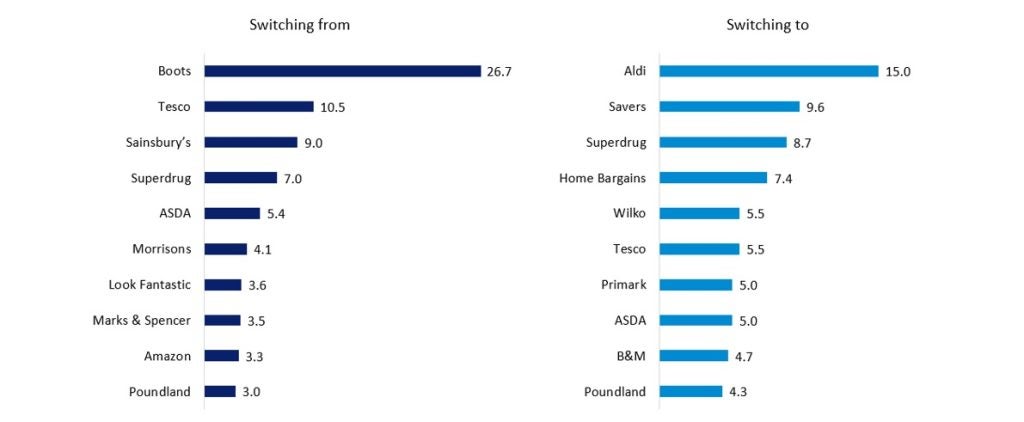 Partially in response to this trend, Boots has changed the way its loyalty card works, ramping up the discounts on its own-brand products but reducing the points shoppers earn per pound. From May 2023, Advantage cardholders will only collect 3p worth of points for every £1 spent, instead of 4p. However, consumers will instead receive an automatic 10% discount on more than 6,000 Boots' own-brand products with their Advantage card. As well as improving its price credentials, this change will help Boots' profitability, as its own brand products will have better margins.
This move is likely to be good for Boots as its shopper loyalty is wavering as consumers search for the best prices. However, Boots must ensure that its discounts under this revamp are competitive enough to retain and pull back customers now that its points offering is less appealing. Furthermore, if Boots is to retain the premium brand shoppers it has worked hard to attract in the past few years and compete with the likes of Sephora, it must offer alternative rewards such as discount days to its Advantage cardholders. If Boots does not do this, then the reduction in Advantage card points may sway savvy points collectors elsewhere. From May, it will take a spend exceeding £150 at Boots to reach a £5 reward, compared with a £75 spend in Sephora. For retailers such as Boots, prioritising instant discounts over long-term rewards is likely to be advantageous in this cost-of-living crisis, however, retailers should not discredit loyalty as consumers may trade back up again in the future when they feel more financially stable.
*GlobalData's monthly survey of 2,000 UK respondents conducted in February 2023