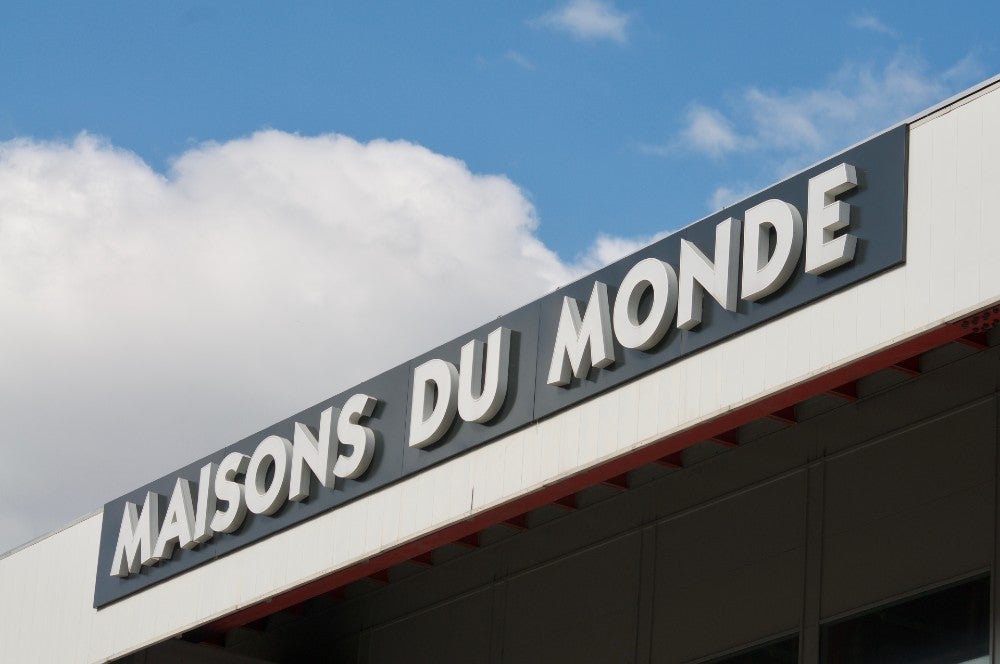 While Maisons du Monde group sales declined 1.3% on a very strong Q3 2020 performance (13.3% growth), a two-year comparative shows growth this year of 12%.
The modest decline this quarter has done little to dampen the retailer's overall strong performance in the financial year to date (nine months), with group sales increasing 20.9% to €979.9m. As a result, Maisons du Monde has increased its full-year guidance, anticipating double-digit sales growth (as opposed to single digit), and an increased EBIT margin from 7.3% in 2020 to between 9.0% and 9.5% this financial year.
The Group also offloaded 55% of its 75% share in US-based Modani during the quarter to allow for better focus on the Maisons du Monde fascia, and therefore its European markets. As a result, the Group expects free cash flow this year to be materially above 2020 levels.
Maisons du Monde's online performance modestly fell back on the high levels in 2020, but remains far above pre-pandemic levels, having increased 21.7% on 2019. Maisons du Monde operates an online marketplace model which continues to grow – the retailer added an additional 140 sellers to the platform and introduced a Kids offer this year.
International stores experienced a boost during the quarter, with sales growing 5.0% y-o-y to €107m and now account for 47% of total store sales compared to 44% in Q3 2020, while store sales in France decreased 5.7% y-o-y to €122m. The homewares specialist bucked the retail trend and opened two new stores during the quarter (one in France and the other in Switzerland), signifying its continued confidence in physical retail.
Homewares outperformed furniture, as it did in 2020, as the small-ticket nature and trend-led design of its products appealed. This now accounts for 56.3% of sales compared to 55.8% in Q3 2020. Furniture declined 2.4% to €138.5m; while sofas and outdoor furniture boosted online sales, product availability was down and the appeal of big-ticket items reduced as consumers spent more on leisure activities.
Maisons du Monde's strong visual merchandising and trend-led image is supported by its social media channels which are likely a key driver to its website. In the year-to-date, its Instagram following increased 23% y-o-y to 5.2m, while average monthly reach on Facebook increased 28%. The retailer must continue to use this to its advantage to showcase new products and encourage aspirational purchases.