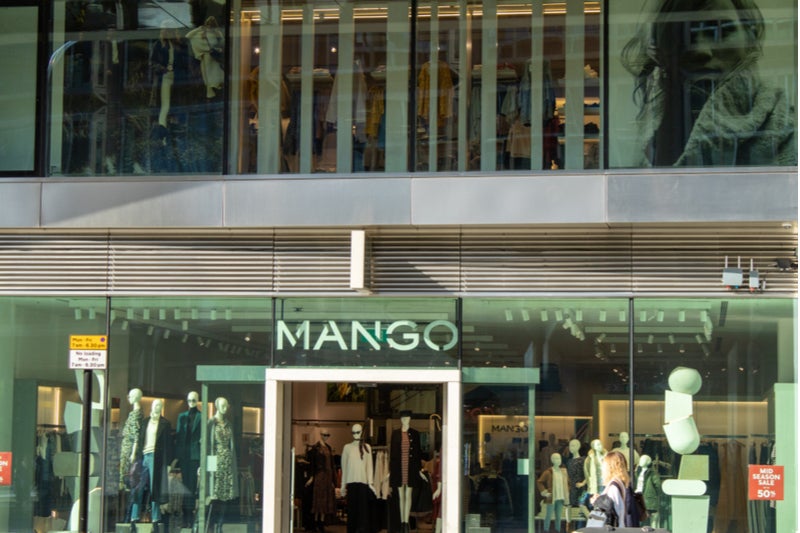 Mango has become the latest brand to join the G7 Fashion Pact. This brings the total number of signatories to 56.  The pact is a global initiative aimed at implementing more sustainable practices in the fashion industry.
French President Jean-Michel Macron announced the Fashion Pact along with 32 fashion brands. The Fashion Pact came into being just ahead of the G7 Summit which was heavily focused on climate change.
Macron appointed François-Henri Pinault, CEO of French luxury group Kering to the Fashion Pact. Pinault's brief was to bring together leading fashion brands prior to G7 and set targets for reducing the environmental impact of the fashion industry.
The objectives of the pact are based on the Science-Based Targets (SBT) initiative. This focuses on three essential areas: climate, biodiversity, and oceans.
While still in its early stages, the Fashion Pact is aiming to be adopted by 20% of the global fashion industry. So far, 56 fashion and textile companies have signed the pact, including adidas, Burberry, Nordstrom, and Inditex.
G7 Fashion Pact focus on climate change is good marketing for fashion brands
The Fashion Pact has been touted as an industry wide movement to bring about change. In an industry renowned for its detrimental impact on the environment, any initiatives to bring about change are to be encouraged. What is more, the pact is unique. It brings together a merger between global companies that range from sportswear to fast fashion and luxury brands.
However, there is no denying that focusing on climate change and the environment makes for good marketing. This is because the environment and sustainability has been thrust very firmly in the spotlight across the world. September's global climate strikes, and a rise in climate change activists and influencers made the environment big news.
It is perhaps too early to firmly comment on the impact the Fashion Pact will have. However, the fact that it has a set of guidelines that aren't legally binding suggests it will be ineffective.
What is more, much of environmental damage from fashion lies in the supply chains. Many of these lack transparency and effective monitoring.
Real change in the fashion industry will only come from companies manufacturing less and consumers cutting back on purchases.  But with fast fashion companies fuelling consumption with fast changing collections, the environmental impact is unlikely to see any significant reduction.
Meanwhile, brands that have signed the pact can enjoy the positive publicity that comes with sustainability and climate change.