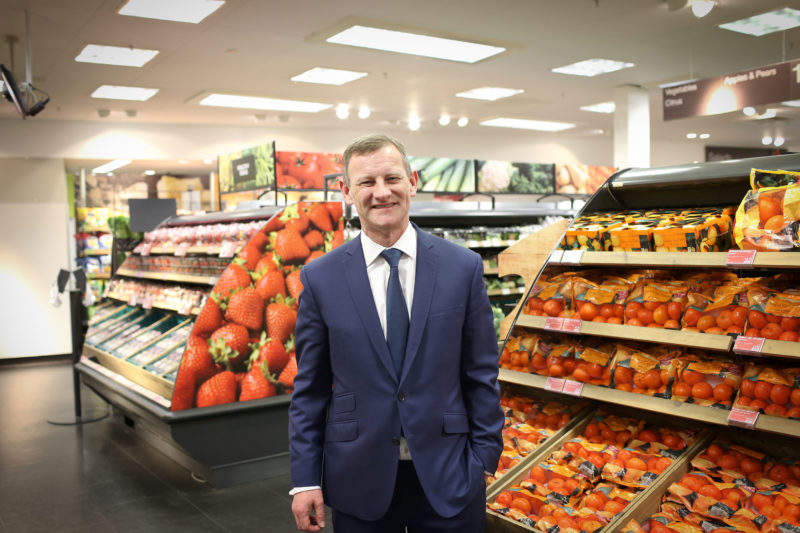 The self-critical opening remark by CEO Steve Rowe in M&S's last annual report that "M&S needs to change fast" translates, in its food division, to a shift in focus from premium to value. But the announcement of this reorientation – aimed at attracting family-aged shoppers – demonstrates M&S's lack of understanding of where it can most benefit in the future of the UK grocery market.
It is understandable that M&S feels the need to revamp its food offer; its most recent positive quarterly l-f-l sales in food were almost two years ago, in the three months leading up to Christmas 2016. Since then, its undisputed premium proposition has suffered as its occasional shoppers, impacted by squeezed incomes, have drifted away in search of lower prices. And the entire grocery market – as M&S rightly pointed out – has been shaken by the rise of discounters Aldi and Lidl, who control 11.1% of the grocery market in 2018 – an increase of 8.1% on a decade ago.
But the strategy to save M&S by fighting price drops with price drops is the wrong one. Pointing to the discounters and saying 'let's be more like them' is a bizarre notion that cannot result in a sudden uplift in l-f-l sales. Budget-constrained shoppers that were previously infrequent patrons of M&S are switching to the likes of Sainsbury's and Waitrose, or moving online to retailers such as Ocado – not erratically changing their grocery priorities and gleefully rubbing their hands at every penny saved through an Aldi, Lidl or B&M till.
So the new 'value' drive within food (a word used five times in one side of A4 in the food section of M&S's 2018 annual report) is an error. It would require a complete overhaul of how M&S's food stores are managed, a drift away from the rest of the Group's 'Digital First' strategy, and a total revision of brand perception among consumers.
Instead, M&S food needs to prioritize its established mantra – being 'special and different'. Its regular outperformance in key seasonal holidays, such as Christmas and Easter, shows that grocery shopping at M&S is an irregular delicacy for many – reassured that the extra expense will guarantee the kind of quality that perhaps only Waitrose can rival among UK supermarkets. New food boss Stuart Machin needs to stress M&S's product credentials in freshness and traceability, and food innovation needs to be adventurous – not, as currently pitched, aiming towards 'high-volume family products'.
It must have been challenging for M&S to run a successful food business based on infrequent festivities over the last difficult year, and the growing cloud of uncertainty around Brexit suggests that trading conditions may remain tough. Consumers are growing more wary of how prices (particularly of essentials) will change over the course of the next year, and for the short term will be willing to stick with cheaper alternatives to M&S's proposition. But as UK shoppers begin to emerge from the tunnel of financial burden, there needs to be a grocer that represents a light at the end of it, who can coax shoppers into prioritising high-quality food. M&S shouldn't lower its bar; it should encourage shoppers to raise theirs.