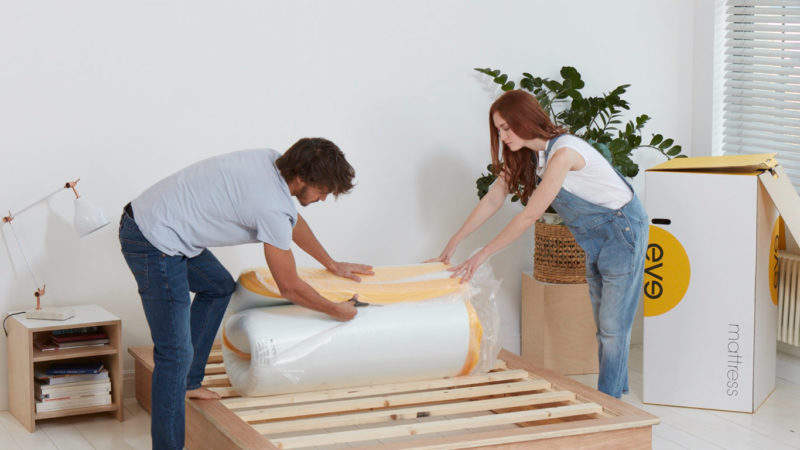 The mattress-in-a-box market may be booming, but with little to distinguish between the brands, or emerging me-too retailer private-label products, the market is highly likely to consolidate over the next three years.
Findings from GlobalData's bedroom furniture report show that this market will be furniture's strongest growing sub-sector in monetary terms between 2018 and 2023 with mattresses driving this uplift. Mattress sales are set to increase by 14.9% over the next five years as shoppers prioritise replacing worn-out products, and the proliferation of mattress-in-a-box brands which focus on product quality, encourage customers to trade up. These new disruptive players have achieved phenomenal early growth as their focus on quality, service and convenience resonates with shoppers.
However, these propositions are struggling to stand out due to the significant crossover in product-trial length, warranties, prices and delivery. The two main differentiators between products are brand identity and the retailer where it is available, which has led to these companies investing heavily in marketing to build awareness. For the first six months of 2018, Eve's marketing costs equated to over half its revenue for the period.
International expansion, which brands are investing in to develop sales and economies of scale, is another additional cost; Leesa, Casper and Emma are based abroad and Eve and Simba have entered Europe and Canada respectively. This strategy can backfire, however, as evidenced with the sharp deterioration of Eve in the eyes of investors. The mattress brand underestimated the cost of European expansion causing its operating loss to deepen, former CEO, Jas Bagniewski, to exit the business, market capitalisation to contract by a factor of five since its IPO, and it rowing back on expansion, scaling back its offer to the UK, Ireland and France. All external brands have high initial costs but with little to distinguish the products, consolidation must surely follow.
Eve and Simba's initial success has encouraged many retailers, such as Dreams, Bensons for Beds and Next, to launch their own mattress-in-a-box offer, at lower price points. This intensifying competition will put further pressure on margins and accelerate the rate of consolidation. The third-party brands should move away from its one-size-fits-all approach to serve a wider customer base, especially with an entry-level offer, as Eve has done with its 'Light' mattress, and premium offer, with Emma's 'Hybrid' mattress an example.