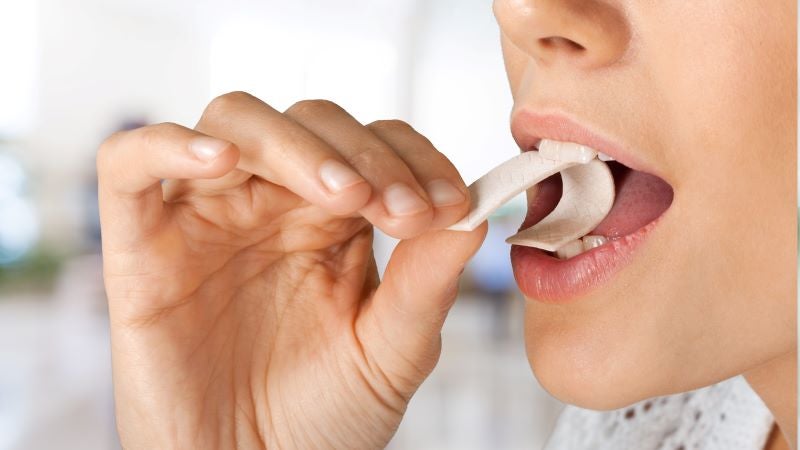 Milliways, a UK-based chewing gum brand, has launched an innovative, plant-based, plastic-free chewing gum that offers consumers a more environmentally friendly alternative to regular gum in the UK market. The brand claims to revolutionise the way consumers use chewing gum, as this 'plastic free' alternative is made without microplastics and returns to 'traditional' ingredients inspired by what is believed to be the first chewing gum during the Aztec period.
Milliways central focus is on developing and offering environmentally conscious consumers sustainable alternatives to mainstream gum, and has subsequently designed a bio-degradable gum. The product is claimed to disintegrate naturally in five to eight months depending on its location, compared to regular gum, which can take up to five years to decompose and contributes to landfill waste.
The annual clean-up cost for chewing gum is estimated at £7 million, and approximately 87% of England's streets are stained with gum, according to research by Keep Britain Tidy. This reflects the chewing gum market's economic and environmental impact which needs to be addressed. Milliways plastic-free gum offers a solution to this very issue. GlobalData's Q1 2022 global consumer survey reveals that almost half (47%) of UK consumers are always or somewhat influenced by how environmentally friendly a product is, therefore 'plastic-free' claims will be well received by a high proportion of the country's population, increasing interest and loyalty in this brand.
Brands like Nuud have also launched a 'plastic-free' gum in three flavors, namely peppermint, spearmint, and menthol. The company provides consumers with the choice of a taster pack which contains all three flavours. While Nuud aims to replicate regular gum flavors with the removal of plastic being an added benefit, Milliways is interested in providing consumers with gum that can compete with regular flavours, such as mint and peppermint, as well as watermelon as a fruity alternative to what is usually offered. Although a small detail, this flavor differentiation enables Milliways to 'stand out' from competitors.
The pandemic has reinforced consumers' focus on what products they consume and how this impacts their diet and, as a result, many people are making more mindful decisions when purchasing food and drinks. Milliways gum only uses natural, plant-based ingredients that are free from additives and artificial flavors, claiming that the product only contains eight ingredients, versus conventional gum which has approximately 15 or more synthetic and artificial ingredients.
Simplified and natural ingredient lists have gained a lot of interest over the years as people become more wary of and actively interested in product formulations, leading to a notable trend: clean labels. Combine this with plant-based claims that will appeal to vegans, and those with specialised diets, and it is clear Miliways has identified and leveraged key consumer health trends on top of its primary environmental focus.