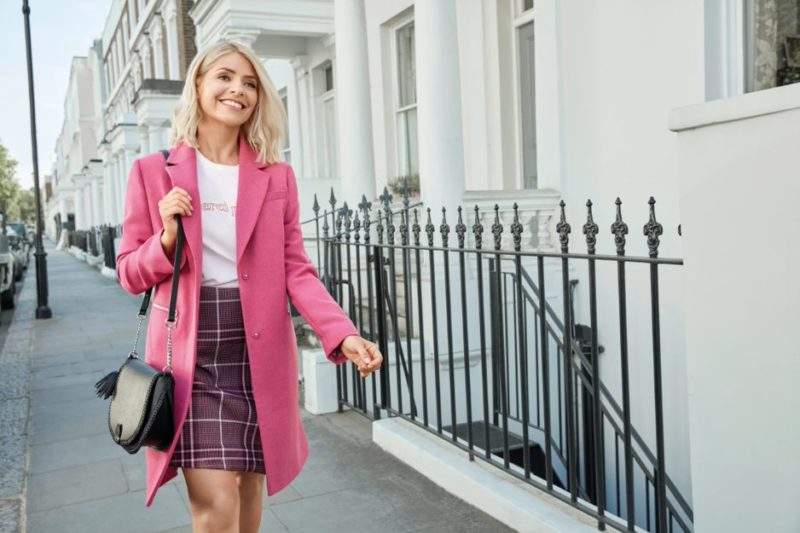 New brand ambassador Holly Willoughby alone cannot revive M&S. She does, however, provide the high street stalwart with its greatest opportunity to pull in the younger clothing shoppers that it so desperately needs.
M&S has previously made the mistake of targeting too young a shopper, for example with its Alexa Chung collaboration in 2016, however TV presenter Holly Willoughby's 20-piece autumnal fashion edit showcases the retailer's understanding that it is female shoppers in their thirties and forties that hold the key for future success.
While 30.4% of female non-M&S womenswear shoppers agree that celebrities inspire their clothing choices, this rises to 44.2% for under 45s, indicating the retailer's celebrity-fronted campaign will boost its appeal. Indeed the retailer's Instagram post announcing 'Holly's Must-Haves' has garnered over 34,500 likes, while regular M&S posts usually achieve under 5,000 likes. Holly Willoughby is an apt partner for M&S, giving the retailer a sense of relevance it has been missing, while her style is fashionable yet attainable.
Additional ranges edited by Holly Willoughby are due in October – helping M&S to drive full price sales of seasonal lines such as partywear ahead of Christmas – and also next year. While there is potential longevity for the partnership, M&S should bring in other faces to support the Must-Haves campaign. This is made easier given that Holly Willoughby is merely endorsing a range rather than being involved in the design process. The likes of Tess Daly and Claudia Winkleman, the latter of which M&S has collaborated with before on a beauty range, are suitable ambassadors – and will help M&S target a slightly older female demographic than Holly does.