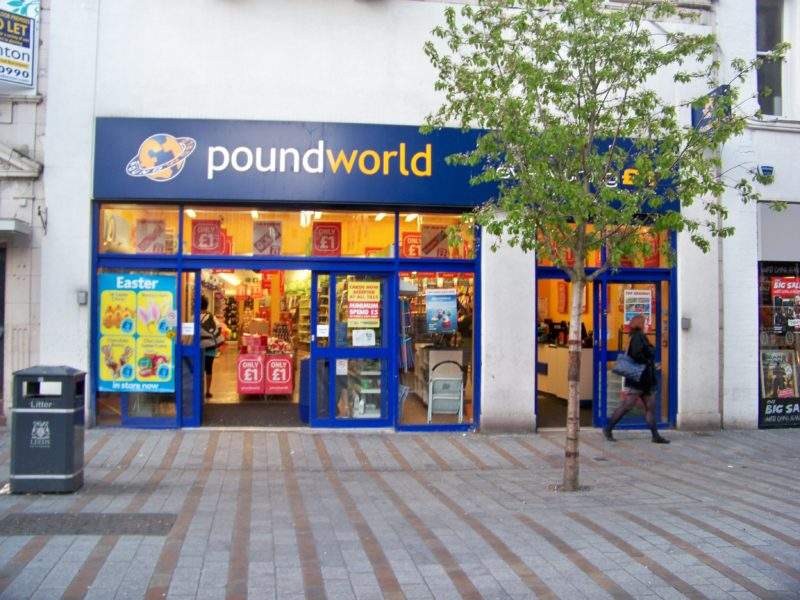 Poundworld's introduction of multi-price retailing and smaller product sizes has failed to shore up margins, and the discounter has been forced to appoint administrators today.
Poundworld has faced several headwinds: difficulty absorbing inflation, a mature store portfolio with little room for further expansion, and fierce competition. In the year ending 31 March 2017, the discounter reported an operating loss for the first time in its history of £6.2m.
Poundworld is not the only discounter with problems; insurers withdrew credit from The Original Factory Shop this month after falling profits and plans to close a large portion of its store estate, and Poundstretcher announced a fall of 7.5% in its full-year sales to March 2017.
But there are also many exceptions within the UK discount market; primary rival Poundland, with 7.5% share of the discount market – three times more than Poundworld – is performing well. The market-leading 'pound' store stormed the media recently with its outrageous marketing campaigns, which have kept consumers entertained and engaged with the brand. The rival discounter has also benefited from greater buying power after its acquisition of 99p Stores in 2015, helping the discounter keep costs down.
As multi-priced discounters such as B&M Stores and Home Bargains expand rapidly – B&M Stores alone has gained 4.5% in market share over the last five years – the historic 'pound' stores could find it difficult to keep up.
For more insight and data, visit the GlobalData Report Store – Verdict Retail is part of GlobalData Plc.