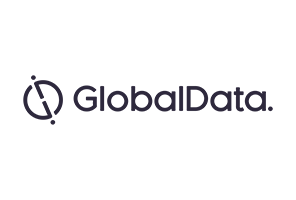 While New Look's product offer must clearly be addressed alongside its sizeable store portfolio, further investment into its own online proposition and customer experience is needed to protect its own website sales, which dropped 15% in the 39 weeks to 23 December 2017.
New Look's results posted this morning are testament to the retailer's waning brand appeal, particularly in the UK where like-for-like sales dropped 10.7% for the 39-week period, on top of a 7.3% decline. While it's clear that New Look has a multitude of problems, its dire online performance really stands out among recent figures released by midmarket players such as Next and Debenhams. While these retailers are struggling to grow sales overall, they are being propped up by an outperforming online channel. Improving its website should be high on New Look's agenda to retain customers as stores will likely be closed in an effort to cut costs.
The drop in New Look's website sales reflects a lack of destination appeal which has mainly resulted from a largely disappointing product offer. Though its website has some trend-led items, these do not stand out and given the sheer amount of products it stocks, its website is hard to sift through. Whereas New Look's smaller, more edited offer on ASOS however, is much more exciting and fashion-focused and fits well with the other brands ASOS stocks – such as boohoo.com and Missguided.
Managing third parties
It is clear from New Look's figures that growth in third-party e-commerce sales has contributed to the decline in New Look's own website sales. However, this is an important channel for the retailer which grew by 21.9% in New Look's financial year to date, in the face of its declines elsewhere.
Selling via ASOS, Zalando and Amazon allows New Look to widen its audience and capture shoppers who would not ordinarily shop at the brand, and also lessens the need for such a large number of stores. Though this is a key channel for growth, New Look must manage third parties carefully to avoid further cannibalisation of its website sales and ensure that some of its products are stocked exclusively on the New Look website, for example, to bring shoppers back to its own website and drive loyalty.
The retailer should be taking inspiration from online pureplays such as ASOS by creating further edited ranges on its own website to highlight new trend-led items, in addition to making its product imagery more lifestyle-led. Showing fully styled outfits and collaborating with bloggers to create editorial content on its website would help to make it more of a destination for fashion-conscious shoppers.
Additionally, while New Look was one of the first high street retailers to launch a delivery saver scheme in an attempt to drive loyalty and encourage shoppers to purchase more frequently, the price of its delivery pass is £19.99 compared to £9.95 for ASOS Premier and £7.99 for boohoo Premier. To remain competitive and foster brand loyalty, New Look must align its price with rivals.